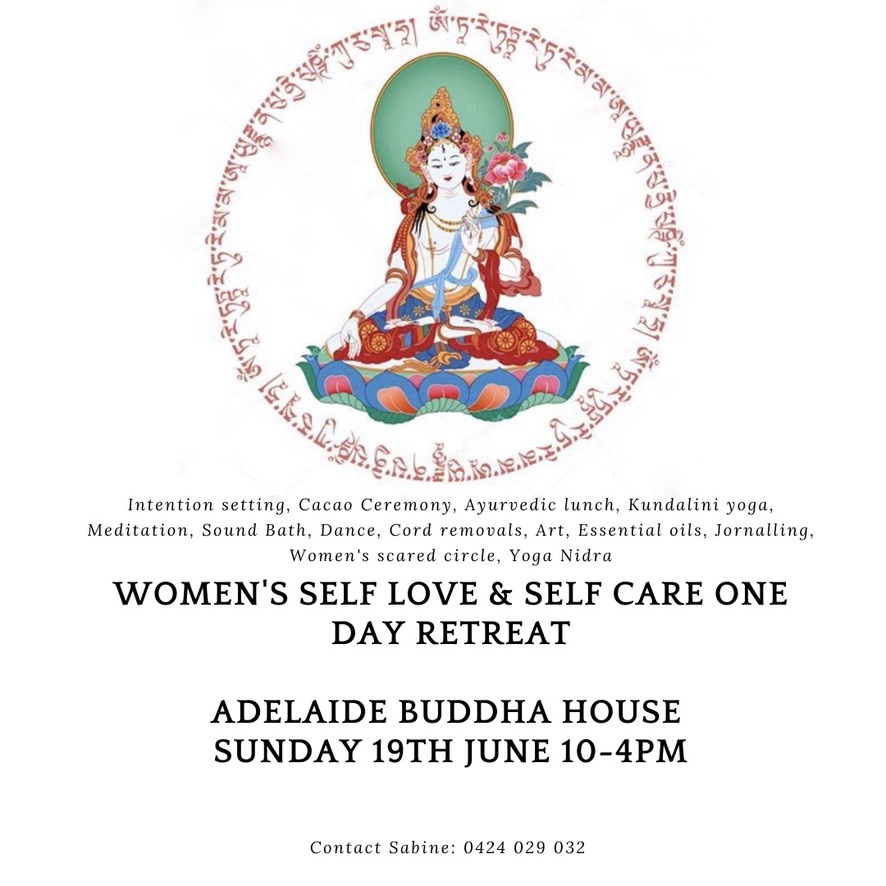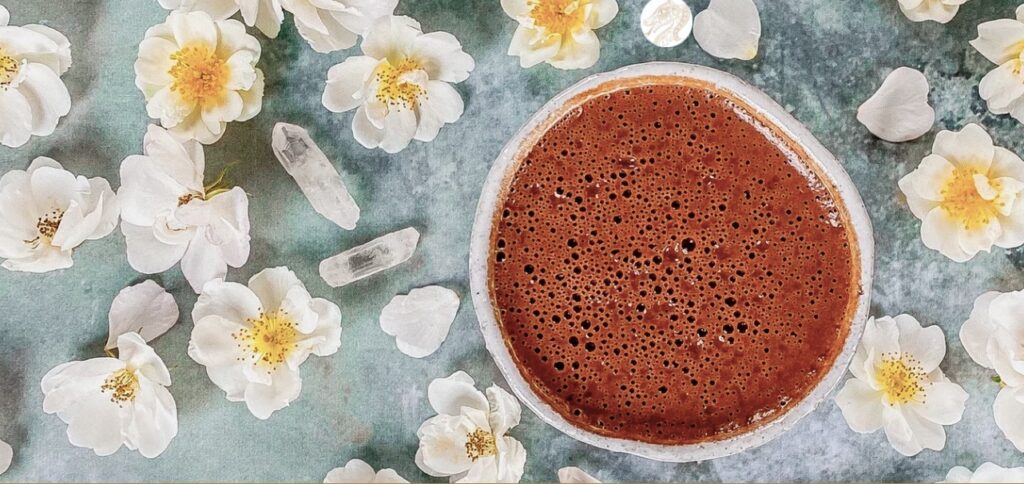 Something very sacred, potent and energetically high and deeply enabling, uplifting, clarifying happens when women get together to meditate, sit, honour, relax and go within. The vibrations are beyond words! And I am sure they are amazing equally in men's circles and in circles with both men and women: my speciality & passion is women's circles and co-creating working with women. So this is what I see, co-create, witness and nurture.
We do talk hormones, femininity, wholistic embracing of self as a woman and beyond, as a being of intelligence, sentience and light. As women in this environment of candles, incense, essential oil, flowers, sacred music, tea, nurturing ambience of light and temperature and the safe space to let go and just be, there is something indescribable I witness and experience each time, and this is why I am so passionate about what I am offering. I prepare for weeks, with inspirations that flow, with creativity, with nourishing foods and my own purity for the sacred day.
These heightened energies always ask me to stay fully aware of my purpose and effect I have for all participants by walking my path in purity, soul aligned and highest frequency. I fast on water, fruits or now in winter on soup. I detox with infra red sauna or a steam sauna, or cold showers; I have essential oil baths and meditate, create and envision what always becomes a deeply divine retreat. I am in awe, in gratitude for the amazing women I get to meet and share soulful time together! It is, besides being a mum and having received the gift of three divine children, the most sacred aspect of my life!
I am creating what I would have loved to go to when I was looking for retreats, a safe space with a woman facilitating that walks her talk and keeps her energy clean and creates a space where we can release without picking up on other's releases of energy. A place where I know I can just be still and inward, or involved and outward, free to be me. A place where I am honoured for my journey and feel empowered to rise from it, into the greatest being of light I can be, with integrated shadow and ease with being just myself.
That is what I want for all who join us and that is the strongest feedback that I receive every time, reflecting the fulfilment of my intent.
Imagine:
Sacred cacao ceremony as a grounding, heart opening intention ceremony in divine Tara Hall, Buddha House
Sitting in circle with other like minded women, being heard, seen, validated and most of all hearing yourself
Nurturing healthy refreshments which are vegetarian and mostly organic
Delicious Ayurvedic ( in this case fully vegan )lunch
Powerful journal prompts to explore and take home
A yogic kundalini activating kriya you will enjoy at your own capacity to take home:
This kriya includes chakra awareness and harmonising, raising consciousness, grounding into inner earth and stability within via Muladhara, flowing with our inner water element of Svadishthana (flow, emotions, change, boundaries) and opening into self empowerment through Manipura (solar plexus activation) – fire, digestion, inner commitment, which leads to graceful beautiful heart expansion .. divine Anahata linked to your breathing and immune system plus capacity to true unconditional self-love – which then can enable true love for others! This is uniquely experienced in each class and retreat, and full of nurturing this expansion then rises to the throat chakra – your blue spinning centre of consciousness, Vishuddhi and all about communication, honesty, truth and your inner teacher, plus how we manifest through our voice and what we express … from here we expand into our intuitive selves at Ajna point of focus to be aware of our unique highest wisdom, clairvoyance/audience and hormonal health through pituitary gland activation; then we connect with the crown consciousness Sahasrara of infinite potential, humility and awareness of oneness, our pineal gland activation. We cleans our auric field using specific yogic techniques, and deeply relax into Yoga Nidra (yogic sleep) with the blissful healing of sound.
Keep imagining:
The very beautiful 432Hz Crystal Lyre from Canada designed to harmonise the 7 chakras
Symphonic Gong healing – integrating 72000 nadi channels
Toning to self-heal and connect with your vibrational frequency of self (this can be specific chakra sounds or intuitive inner guidance)
Quartz Crystal for going beyond duality and into the observer state of deep wisdom – detached awareness is highly expanded
Tibetan bowl healing for heart chakra Anahata bliss – photonic expansion through deep & slow breathing and sound
Koshi Bells – sacred angelic harmonising of water, earth, fire, air elements
Enjoying sacred dance
Enjoying pure essential oil auric sprays that cleans and uplift
Writing a love letter with creative art to ourselves, with special papers and special pens for maximum creative expression to remember and anchor the wisdoms realised that day
Guidance before the retreat and after to sustain the gifts within and to be supported – I never just drop anyone into anything without awareness, it is always about ease and grace and divine alignment … there is no ego, no rush, just your time with your inner divinity. I am here before and after retreats for sharing, listening and helping you to go deeper if you wish
Imagine what an opportunity – to refresh, reset and cut cords (getting the learning and gratitude first) of the old/no longer useful, and to create new pathways/boundaries/freedoms with intent, passion and heart & soul alignment.
This is the time and space for it, and June 19th is a perfect mid year time to reassess and reaffirm what is important to you now; for we have all been on an accelerated path of evolution of remembering & embodying who we truly are. And that path can be very intense, it is destructive in its nature, as the old crumbles, it can be confusing and ungrounding. I am so passionately here for this: to remind you of your power, grace, divinity and to give you immediate and easily applicable awareness and tools to remember and embody your greatest version of yourself more each day. You are always complete and doing your best in each moment!
The invitation to go further arises from within, where this collective shift nudges you to delve deeper, broader, wider and to unleash your full potential with soul aligned with heart consciously.
I have immersed, surrendered, delved in, observed, studied and practised this pretty much all my life literally, for it drove & still drives all my decisions: the wish to know & understand the countless ways in which humanity can truly thrive. I study and contemplate and embody more each day, it is my one passion that overarches everything. No pleasure is greater or can compete with this. And it is a journey. With many dimensions and tests.
Into all retreats, classes and private sessions, I intuitively weave latest quantum healing/research I am aware of, plus I weave in neuroplasticity, epigenetics, breathing, consciousness, mindfulness, science of sleep and wellbeing, gut health, mental health, NLP and so much more into all that I present.
The chakras alone are incredibly deep, each one could be dedicated to a weekend retreat in themselves. Check my YouTube to hear me passionately share about these centres of consciousness and how they affect your entire life and how you can navigate them with ease, grace and flow.
Back to the retreat:
I am bringing along – for you to experience, healthy teas I use and enjoy, such as dandelion tea, nettle tea and in this case blue chrysanthemum and a variety of green teas, tulsi and more! Much more! All organic and eco-conscious! We share with each other as a community and I love learning from each of you!
I love to explain what excites me and love to share links about the great benefits of teas, herbs, yogic lifestyle/practises that can truly support you. Wholistic health and living are so wonderful!! We have so many options and opportunities. Such abundance!!! All adds up, all is connected.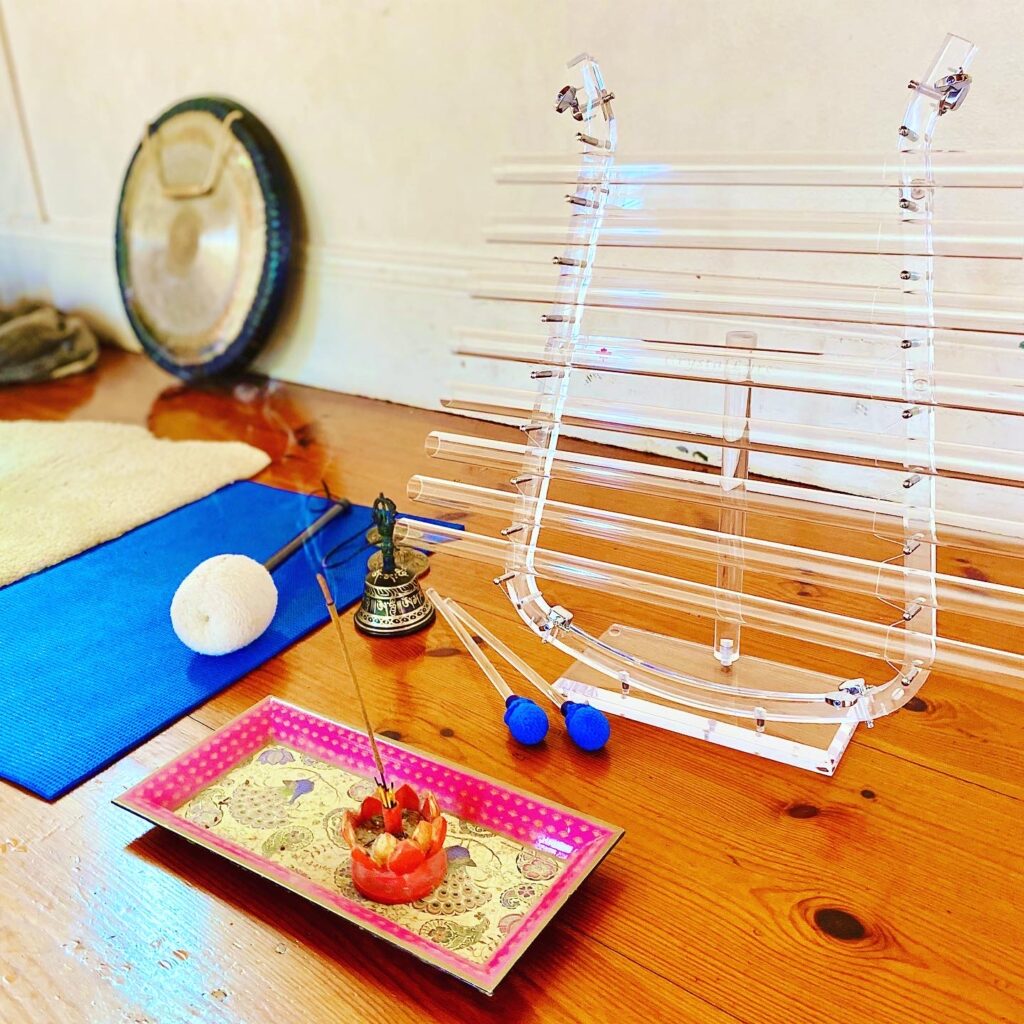 Loving and honouring our highly intelligent body temple, taking back our mental power/programme and claiming our spiritual dimension through natural remembering and focus is what I love. Wow! What could make your life more amazing and serve your loved ones more than embodying this more each day, leading by example?
In our retreat, you you will be taught 3 specific breathing techniques to use any time you wish to re-centre and get inner clarity.
You will refine or start developing an understanding the ways and importance of enhancing vagal tone from many dimensions and how you can learn to thrive through self-healing with ease, grace and flow, daily.
I am super excited to offer this full package of a women's retreat made with nurturing love, abundance and joy! Deep relaxation, silence, sharing all according to your own choosing … you decide your level of interaction which resonates.
I am also teaching in Melbourne and Cairns so I am here for specific events which are happening every few months only. I put my heart and soul into all my events and you will receive an overflowing abundance of nurturing, inspiration, tips, and time to self in a safe and sacred space and hence the opportunity for self-care, self-love and deeper thriving.
The exchange is $188 early bird – until 1st of June – after that $195 concession $222 regular. Please bring your own mat, blanket, water for having next to your mat, journal and pen.
Please kindly notice our blog written on 'refund policy' within this website (www.SabineChristelli.com)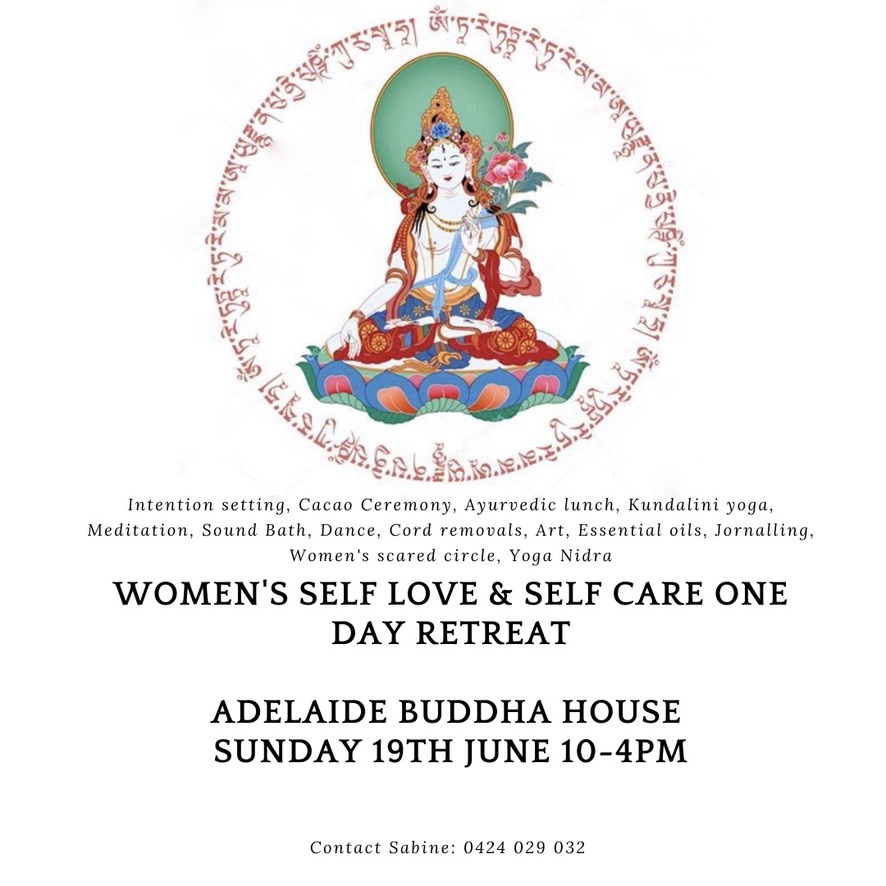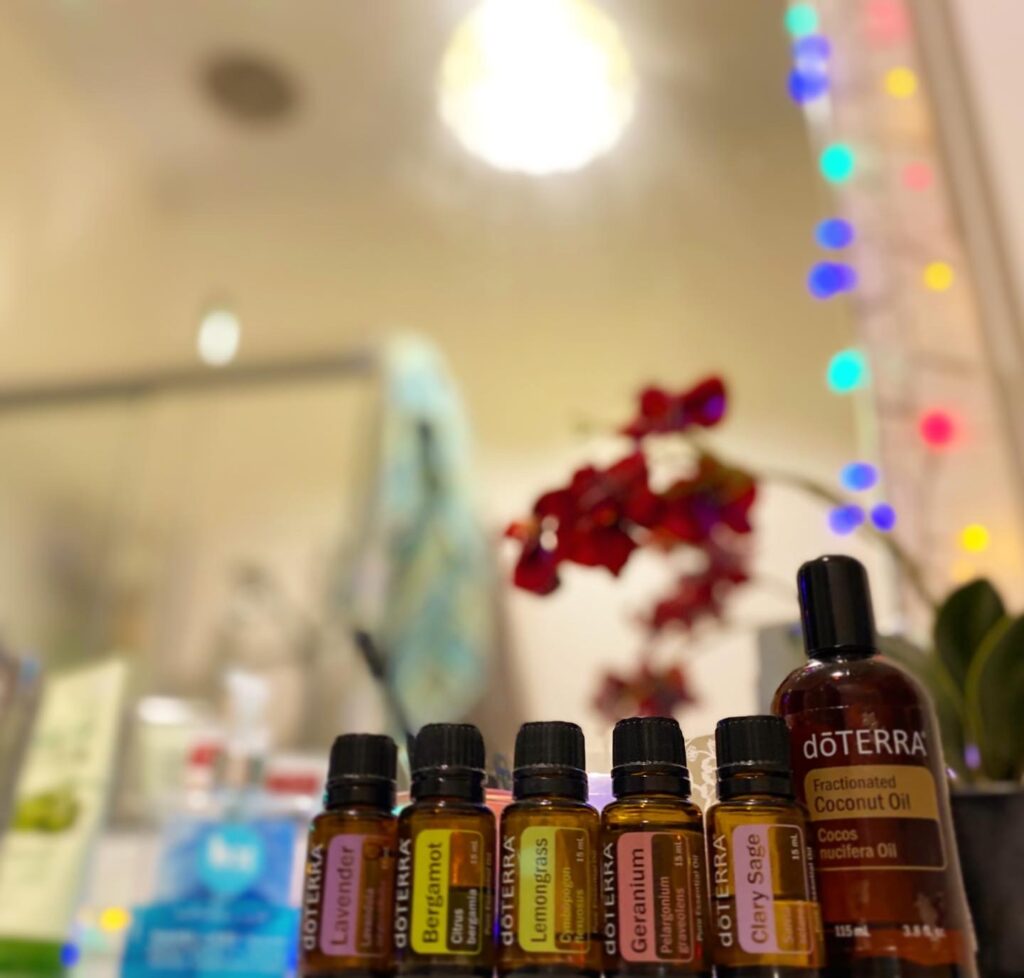 For more info about what I offer, feel free to visit me on facebook, instagram or directly on my website and let's connect! The link below will take you to free meditations, my website, YouTube and other sites where I express what I love and love to serve you! See you there! Tell me what is happening in your life & how I may help you …. with much love