I help women with:
natural conception
healthy quality sleep
hormonal harmonising
mental health balance
inner child reconnection
joyful wholistic thriving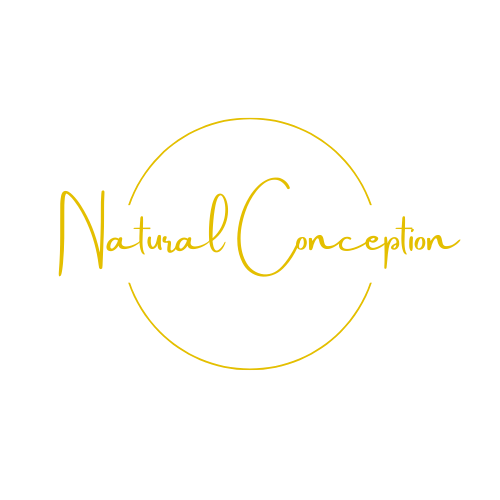 The approach I use has always been wholistic, for everything is literally connected and affects everything else. Skipping something like your emotions, or your breathing style, will hold back regardless of whatever else you're doing really well, like eating and exercising perfectly. Yes eating well and exercise will help and are 100% recommended, but you will thrive fully when you know how to relax, love yourself, trust your knowing and sleep & breathe well.
My wholistic approach can help with natural conception, conception post pregnancy loss, healing relationships and magnetising true thriving health on all levels. I am passionate about women who want to conceive naturally, and who look into supporting their wholistic wellbeing, motivated to really enjoy their pregnancy, birth and motherhood in the highest way.
I personally found becoming a mother the most profoundly incredible experience of my entire life. The more we love this gift and process, the easier and more divine it literally becomes. I have had the true deepest gift of three children and love to share what helped me throughout the complex, deep, soulful, heartfelt, divine experience of motherhood, which is different for everyone.
Deep connection within yourself is your most powerful gift you can give to yourself and your loved ones. You truly do have all the answers, knowing and wisdom that is right for you within yourself. Right now!! Isn't that brilliant? I love this. But can you access it?
All that is required is to find out how you can access your own knowing and wisdom! This is where I can assist and co-create with you. I hold space for you to remember your true self, to release the blockages and limitations and to really live & celebrate life from deep within.
You are never judged, you are always safe and fully held & supported in all that you have lived, thought, felt, are wanting and more.
The connection with yourself will allow you to truly thrive and live in alignment with what truly is important to YOU (not everybody else). You are powerful. You are magnificent. You are far more than you consciously realise. Living YOUR authentic life is why YOU are YOU and why YOU are here. Nobody enjoys or wants to live other people's concepts of what life should look like and feel like, right?
I'm here to remind you and support you to know that: you can connect with your self & remember your truth through infinite ways, for everyone is unique and has a different way of going within. This will create thriving health for you, one step at a time. Guaranteed.
I help you & guide you to realise your options & you then choose what feels joyful and doable for you in this moment.
I teach everyone uniquely, tailoring everything uniquely to YOU! I hear your story, listen for your patterns and soul messages, I hear your needs and wishes and together we co-create to release what no longer serves you. I teach you how to hear these for yourself!
Yogic techniques are ancient, deep, powerful and plentiful – and they truly work. You are already using and practising many without necessarily realising it yet.
Some of the tools I share and teach you with ease and joy offering support and natural application success for you:
intention setting – consciousness/awareness & choosing is your greatest power
awareness and focus for what you really want vs what you don't want
conscious stretching to release physical, mental & emotional blockages
breathing specifically for more energy and for more calm, rest & peace
visualising dynamically – creating your preferred reality
shifting energy – choosing your state of being under stress or challenging times
feeling inner dynamics – accessing what is blocking you
tapping into intuitive knowing – how your inner knowing communicates and hearing/seeing it
releasing negativity – how you can do this yourself
deepening creativity – everything is creativity until we block this realisation – how we do one thing is how we do most things – this is a programme that can be seen and changed
balancing chakras – this affects your endocrine system, consciousness, physical, mental & spiritual health & thriving
enhancing endocrine health – your hormonal health determines your energy levels, weight, mental state and so much more
revitalising the nervous system – brilliant exercises to harmonise your nervous system so you function optimally
learning how to relax and let go – a vital skill we all need – without regular relaxation – even while getting things done – we will eventually get sick and have to take time out and spend money to recover and heal – so let's keep ourselves in healthy self-maintenance
I explain why and how these above-mentioned techniques work in your sessions. There is logic and science behind all that I offer. I draw on my Bachelor of Science with Honours and PhD studies at University, plus the ancient Yogic knowledge, plus my extensive training and experience as a Master NLP (neuro-linguistic programming) practitioner and Hypnotherapist plus Time-line-therapy.
Specialised yoga (union) for women, each class and session (including retreats and workshops) is/are wholistic: A complete practise & package in itself ~ caring for YOUR body, mind and spirit all in one class! A combination of ancient, traditional kundalini yoga techniques, yin and hatha yoga. These are applicable for absolute beginners or experienced yoga practitioners.
My teaching focusses on the power of allowing, surrender and then using breath and awareness to heal, shift and integrate naturally – creating both physical flexibility and mental restoration.
Each class/session/retreat/workshop includes breath-work, intention setting, chakra awareness and balancing, meditation, warm-up stretches, deep relaxation and each class is unique, personal and a self-hypnosis into deep wellbeing, tapping into inherent wisdom and hence personalised & deepest empowerment.
It is like a self-initiation, empowering yourself uniquely, which is a signature of my work with clients also.
If you love Joe Dispenza, you'll love what I offer, for it is 100% in alignment with his work, all the way to the analysis of brain frequencies and states of consciousness (in my sleep research).
The practises clear energy blockages, allowing for life-force (prana, chi) to flow more freely. They create stress relief, hence less energy drain & instead a feeling of refreshed and renewed energy.
Expect enhanced hormonal balance, improved nervous system health, digestive health and postural grace, and allow for unique unfolding according to every woman's needs at the time.
Something incredible happens in each class, when women get together for deep self-care, me-time, self-love, taking responsibility with openness, for their ultimate highest frequency, radiance and wellbeing.
Our classes are online and live in Adelaide and depending on travel, all over the world.
I can and will love to help you:
to create your own unique, enjoyable home self-love, self-care ritual ( practise, sanctuary time, sacred time) according to your needs, current situation, time availability.
rediscover how powerful you are as a divine woman
recognise how you have sabotaged and that you are innocent but had limitations projected upon you and now you are able to clear these away
see that you are here for your unique purpose and that all that happened so far prepared you for this empowered living you are wanting and being ready for
feel light, free, relieved and free to be yourself, fully in every way
I offer this face to face or online via regular Zoom meetings.
Bookings
Reach me directly via email: hello @sabinechristelli.com
I will send you a link to my Calendly booking system once I have connected with you personally.
One on one Classes:
Click here for more information about one on one classes.