Dear Soul Family
Meditation talk and gift: Tonight (every Monday night) I am offering us all a wonderful opportunity to dive deeply into meditation before bed, for a deeper sleep, greater clarity and a sense of inner connection that leads to a completely different ( happier) life-view … tonight I will (upon request) teach one of Dr Joe Dispenza's ( if you don't yet know about his research do check him out! You will love it!) incredible meditations … each time I teach, I sense the group and it flows from my heart and an energy beyond that … we learn a few easy to apply NLP skills, we go into self healing and clarity using breathing techniques, we undo useless hypnosis and instead choose to hypnotise/programme ourselves with what feels right and supportive. We always finish with guided deep relaxation.
All of our life is a form of hypnosis and belief structure which determines our experience, perception and what we pull into our experience.
I am here and excited to create a sanctuary for meditation for you, for all who are interested and resonant – for your inner knowing is what truly is most important for YOU, and hence humanity as a collective.
Take time out to connect with your true inner wisdom, knowing and hence peace, joy and inspiration. You are so much more than you realise! We have covered up our potential with programming which we adapted from humans who are not really aware of human potential. Now we are choosing to rewire the beliefs that no longer serve us. What we discover when we dive within – this can be through suffering or choice while quiet happy – is where all the answers all rest.
Everything is temporary and we are all going to leave the physical body temple one day … to realise this and who we are beyond this, and to live our truest fullest life, creates deep fulfilling joy.
If you wish to join us, click the link below to register or you can join us by directly contacting me. (reply to this newsletter or text me).
You'll receive the Zoom link and you do not have to have your video camera on.
If you wish to try your first session for FREE, message me and I'll share the link with you!
If you plan to join us and have a specific request or challenge that you wish me to cover – please email me and I'll include it in the 1 hour meditation session tonight.
Yoga talk: Our Sunday yoga classes are for women and are a wholistic programme that honours ALL that you are: physically, mentally, spiritually.
Sound, breath, postures, relaxation, intention, meditation.
So many women report to me they feel completely supported and refreshed with just one class a week on that Sunday!
I too feel this! It is a powerful class for me to hold and I feel we are all receiving huge benefits just for being there to enjoy time to connect within, relax, align and heal.
The whole planet is going through massive collective change, so please take time to relax and flow with the higher vibrations we are embracing. We are creating the future right now. As we open up to higher living & heart consciousness, we are dropping old patterns which no longer serve us.
These are old thought patterns (shadow aspects) & long standing physical ailments which we can release by remembering how INCREDIBLE we are deeply within – including recognising the magnificent intelligence of our physical bodies, the power of our minds and our incredible powerful heart energy ( check heart math institute online for research).
Our half day wholistic women's yoga retreat is on the first Sunday of the month: If you wish to register, it will be the 3rd of October from 2-5:30pm at the yoga venue ( St David's), in Burnside. Early bird is $80 after that it is $95 the week before the retreat.
More details about this retreat is highlighted below. I'm taking bookings already. Feel free to have a chat with me if you're interested but have questions. My Mobile is 0424 029 032.
Honour your joy, your wisdom … you have ALL you need within you!!! Shine your unique, divine light!
Find out more by clicking the links below – you'll be able to see previous posts or photos from our events, get to free meditations to download from my website, free yoga classes on my YouTube channel, a free chakra-e-book, and much more! Let me know how you are and what you would like to see more of in our yoga classes, women's retreats and meditation sessions, public talks and workshops.
In OCTOBER I am starting a special yoga series of 8 weeks where in each class we will dive into aspects of our endocrine (hormonal) and emotional system connection through the chakra centres of consciousness. Super interesting and empowering!!! Each respond to a particular chakra system of consciousness! Learn how to read your inner dimensions and learn how to remedy imbalances. Everything is energy! Nothing is stuck or solid inherently. Every endocrine system is linked with specific emotions and body parts and elements. Super empowering series!
You can join and drop in casually also. I am offering an incentive and discount for you in case you really resonate and wish to commit to the entire series! They will empower you in every way!
Hormones affect your life 100% – not just emotionally but of course also physically – and we have remedies and practises in yogic ancient knowledge which we can easily apply as a daily practise! Starting 10th of October! Bring your diaries, yoga mat, water and blanket. To book in for the 8 week series, I am offering a one off package discount – you can also attend casually and just register each week. For all 8 weeks, which usually is $22 regular or $18 concession, you can buy the package for $160 regular and $125 concession.
Dates are:
October: Sunday 10th, 17th, 24th, 31st November 14th, 21st, 28th, December 12th.
November 7th and December 5th are half day women's deep dive, self love, self care retreat days.
3rd of October is our deep dive self love women's retreat: yoga, meditation, sound bath healing, chakra balancing, aura cleansing, meditation for confidence, essential oils to support you, journalling prompts for insight and releasing old patterns & building NEW healthier patterns, plus the usual hand outs and refreshments provided!)
Remember: as you nurture yourself all around you benefit and the world around you reflects this back to you – creating greater harmony, joyful co-creation, aligned vibrant living! As you lead by example, you make it easier for others to also choose themselves, their wellbeing and hence you empower them, by empowering yourself. You will also be respected more as you naturally inspire others by showing the way. So far in all my experiences in life, with clients and just by hearing stories, I have never met a woman who was honoured for neglecting herself. Ever. Fill your cup to honour your precious life, which then is able to truly uplift and support others, by your mere choice and presence. I LOVE THIS so much!!!!
See you in divine timing.
Much love,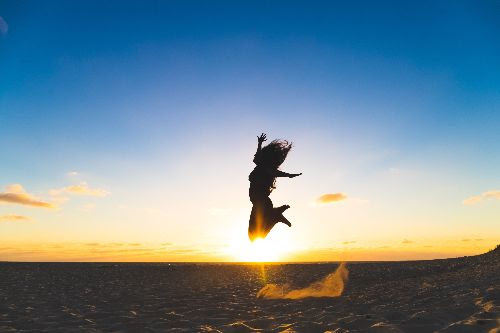 A relaxing and soothing message from our collective women's retreat suggestions of what we can affirm to make time for … our attention, energy and time are all there is… let's consciously choose and navigate …. this is full self responsibility, while aware of infinite possibilities, surrender, trust and aligned action. A profound 'juggling' skill to learn to master … you are loved, you ARE love! You are powerful. As you relax and give yourself time – time for things that serve and elevate your frequency honouring YOU – as you choose this expansion and beingness you are truly assisting the whole collective ascension (raising of frequency, expansion of consciousness, embracing shadow and moving beyond duality – moving from 3D to 4D to 5D and beyond in our unique capacity). Subscribe to my channel to share the love and to give opportunities for deep co-creation – all that we give is really in oneness and literally yours. Giving is the highest joy. First also fill up your divine cup and then flow and in a mostly stable way share the love … go within, shift, receive, be still. communicate according to your unique divine dance … enjoy the discovery … enjoy the revelations within ourself and in our surroundings …. much light is being shone upon all … we are moving fast into a new way of being …. heaven & freedom is here … it starts within .. it elicits incredible gratitude and seeing the vibrancy of the brilliant new earth … in a timeless moment it is clear it was always here … she … her … mama Gaia in all her forms … for I experienced her as a child and ever since then throughout my life …. unconditional love … Sabine This below link will take you to the places where you can connect with me via social media, websites, newsletters and such. We are otherwise already connected always. https://linktr.ee/Inspiration
P.S. All images were taken today on the divine 1st of September 2021 here in Australia.
P.P.S. There is a euphoric instagram live from this divine day – a guided mini meditation within it- full of passion and feeling bliss so deeply … I teach meditation from joy, for joy and restful clarity … online on Zoom (just $12 AUD) and in community gatherings for free. I love being a life -love-bliss coach for women in person and online! I love to hold space so women shine their fullest light and live their true soul aligned lives. I offer past life regression, NLP and hypnosis, quantum healing, DNA activation and sound baths … plus I teach a kundalini style of original yoga (Rishis). Check my above link for my background and how I may serve you.