Imagine a package whereby whatever you feel stuck or bothered about in your life (emotionally, physically, mentally, or spiritually) you will be nurtured, supported and hence be able to step forward with peace, clarity, and confidence.
You will have behind you the support & the guidance of three women using a combination of their expertise:
Chinese Medicine
Acupuncture
Naturopathy
Herbalism
Clinical Nutrition
NLP (Neuro Linguistic Programming)
Hypnosis
Yoga
Breathwork
Meditation
Relaxation
Three women, here for you, for your highest thriving, elevating you! Three professionally trained women who love and respect each other's work, collaborating together to uplift you to the next level w/holistically – which is extremely synergistic in nature.
As far as we know there is nothing like this out there in the market – and we are honoured and thrilled to offer this to women who are ready and resonating
This is a powerful wholistic package where you will have 3 months to book in with us individually to support you w/holistically so you can live your most fulfilled and joyful heart-aligned life, being YOU!
You will be supported for 3 months to shine in every way that you decide.
Explore and read what we can offer you, and feel free to reach out to ask us questions.
Introducing:
Dr Maya Bianchi
Acupuncture & Traditional Chinese Medicine, Essential Oils & Massage
Maya Bianchi has over 15 years of experience in health and natural therapy and has been practicing Acupuncture for 5 years. She is a fully qualified Doctor of Chinese Medicine and registered Acupuncturist with AHPRA (Australian Health Practitioner Regulation Agency).
Maya has studied extensively in China and specialises in Classical 5 Element Acupuncture, an ancient form of Chinese Medicine that works by holistically treating a person at all levels of body, mind, and spirit. She incorporates pulse and tongue diagnosis when tracking the external course of disease as well as relying on extensive patient consultation to look for underlying emotional and or spiritual causes of symptoms.
In your sessions with Maya, you can choose between:

Package A)

FIGHT, FLIGHT AND FREEZE TO REST, REPRIEVE AND REJUVENTATE:
Focusing on the benefits of Acupuncture, moxabustion and tuina to help bring the mind body and spirit to a level that can thrive in today's fast paced and stressful environment.
Package B)

AGEING AND TIRED TO GLOWING AND YOUTHFUL:
Focusing on the benefits of cosmetic acupuncture (which increases the collagen levels in the skin) as well as treating any underlying health issues. Utilising acupuncture, lifestyle and dietary advice and moxabustion as the main techniques.
Package C)

MENTAL, EMOTIONAL AND SPIRITUAL BALANCE:
Focusing on balancing the mind body and spirit through 5 element acupuncture.
Utilising 5 element acupuncture techniques and the use of essential oils.

All packages will include:
1 extensive initial consultation, 6 x 90 minute sessions, Chinese Herbal formula/s and
personalised essential oil roller blends.
Utilising all techniques of: Acupuncture, Moxabustion, Chinese Herbal Medicine, Tuina
(Chinese Massage), Cupping and lifestyle and dietary advice.
Value: $1440
In this package: $1000
WEBSITE: www.mayasacupunctureandhealing.com.au
M: 0414 805 654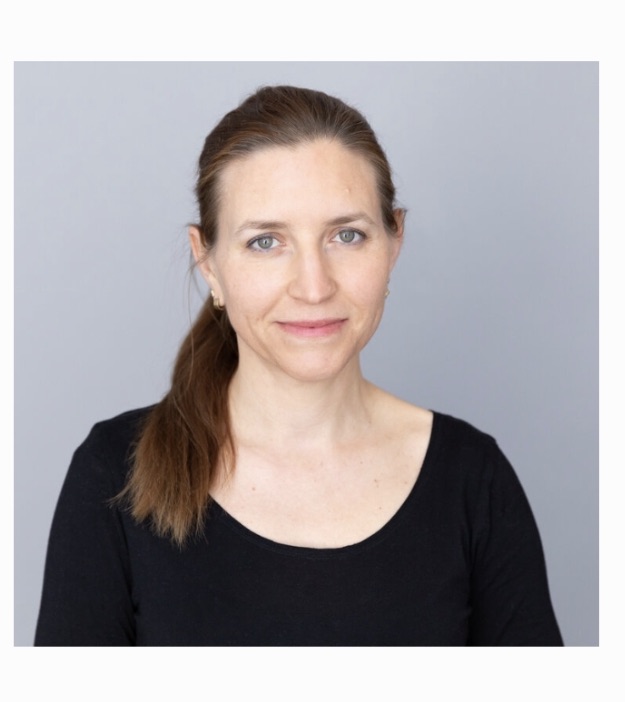 ---
Introducing:
Rebecca Boothe
Naturopath, Herbalist, Clinical Nutritionist
Rebecca is a fully qualified Naturopath, Herbalist and Clinical Nutritionist, with 5 years of clinical experience. She holds a Bachelor of Health Science (Naturopathic Medicine) degree and is endorsed by the NHAA (Naturopaths & Herbalists Association of Australia). Her business is Gingko Wellness based in Adelaide, delivering in-person patient centred care as well as remote based services to clients online in Australia and around the world.
Areas of Interest: Thyroid & adrenal health, fatigue, autoimmune disease, digestive & microbiome health, hormonal health/preconception & fertility, mental health and children's wellness.
In your sessions with Rebecca, you can choose between:
Package A)
Healthy Hormones & Thriving Thyroid – do you struggle with insomnia or un-refreshing sleep, fatigue, thinning hair/hair loss, dry skin, weight gain, constipation, joint pain, period symptoms, peri-menopause or menopausal symptoms? Hormonal imbalances can cause these symptoms and so much more! We will do a 'deep dive' together to uncover any hormonal imbalances and then support nourishing and healing your hormones so you can feel more refreshed, more vitality and fully thriving! This package includes hormone testing through saliva collection (valued at $203) and an individualised treatment plan based on your hormonal profile.
Total sessions: 4 x 60-minute consultations, hormone testing and interpretation of results, dietary & lifestyle support including recipes for one week of tailored delicious meals & snacks plus a bespoke whole-food shopping list. You will also get an individual herbal or nutritional supplement protocol to follow (30 day supply).
Package B)
Gut health & Glow – are you experiencing acne breakouts or dull skin, tummy issues such as gas or bloating/constipation or diarrhoea/reflux or heartburn, food intolerances or feeling #foodregret after eating certain foods because they don't agree with you? Let's get working on your gut health! This package includes complete microbiome mapping (a $365 value) via stool testing which will show us exactly what may be causing YOUR imbalance/s based on the specific makeup of your gut flora. Then we can start healing and nourishing your microbiome with specific whole-foods and supplements/probiotics you may need to get you enjoying foods again – without digestive discomfort! Supporting your gut health will also bolster your immune system, get your skin glowing & fire up your metabolism!
Total sessions: 3 x 60-minute consultations, microbiome testing and interpretation of results, dietary & lifestyle support including gut healing and anti-inflammatory recipes & shopping list plus herbal or nutraceutical supplements and/or pre-probiotic/s.
Package C)
A custom package – addressing whatever the client feels they would like extra support with. Includes testing, interpretation of results and herbal/nutritional supplements & 4 x 60-min sessions.
Value: up to $1440
In this package: $1000
WEBSITE: www.gingkowellness.com
M: 0425 412 969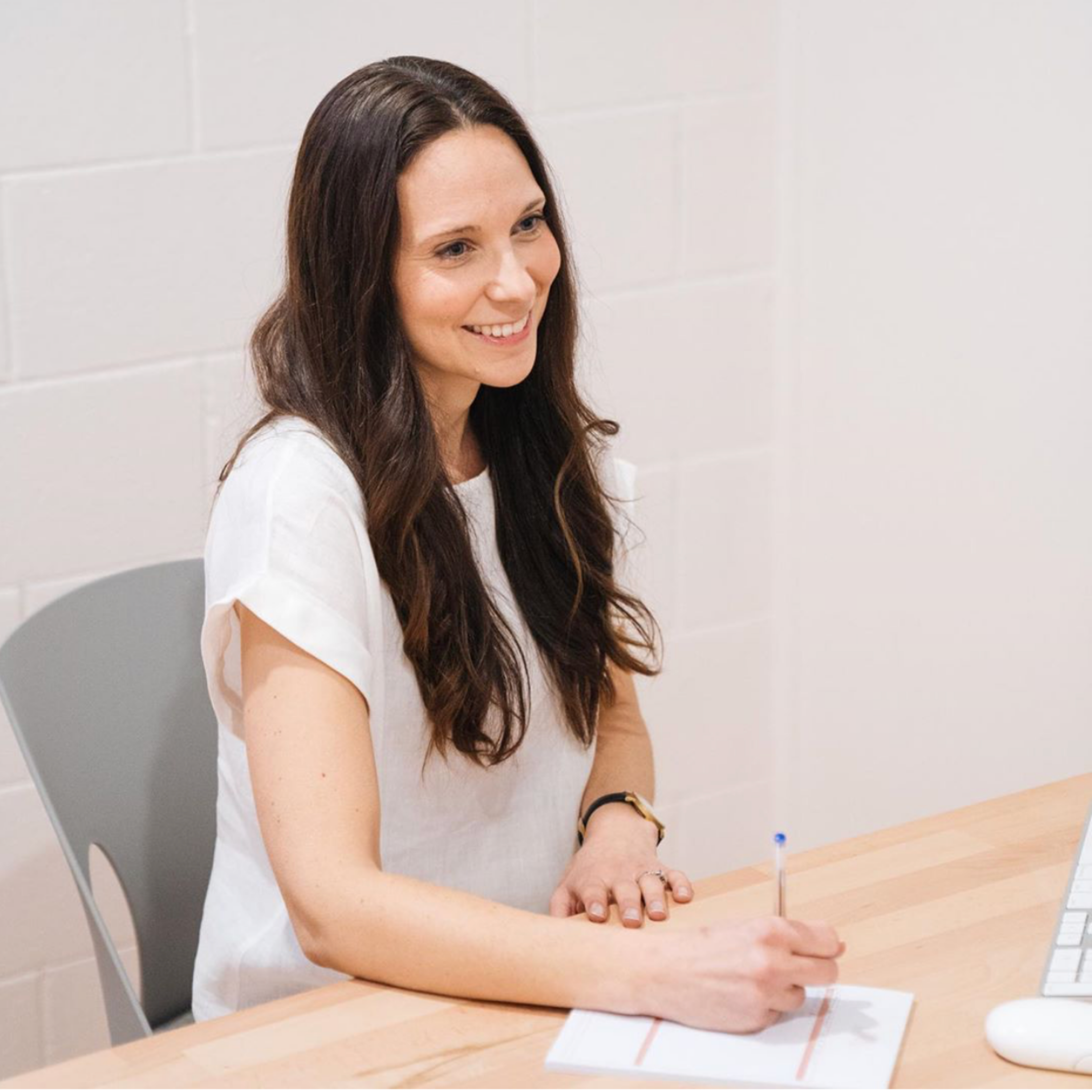 ---
Introducing:
Sabine Christelli
Yogi, NLP Master Practitioner, Sleep Scientist, Meditation & Breathwork Teacher
Internationally Accredited Kundalini Yoga teacher (since 2012), Bachelor of Science (Hons) (Immunology/Biochemistry), PhD in Breath & Sleep Research. Master NLP Practitioner, Hypnotherapist. Timeline Therapy. Past Life Regression. University tutor. Public Speaker. Meditation teacher. Healthy Sleep Expert. Women's Coach.
Sabine runs Self-Love, Self-Care Yoga and Meditation plus Women's retreats and workshops. She has a YouTube channel, and you can find her on Instagram, Facebook, LinkedIn, Twitter, and Pinterest. She is a mum of 3 grown up children. Hobbies: photography, gardening, reading, self-discovery, painting, exploring new cafes and restaurants, dancing, dogs & cats.
In Sabine's consultation you will enjoy the benefits of:
an initial phone chat for 30 minutes, to connect and share about your life, and to establish what you wish to work on. Together we will discover what is holding you back and how to release it and the overall approach to our co-creating together for your highest thriving.
initial questionnaires and homework (via e-mail) to support you according to your lifestyle, needs and priorities
three 90 minute breakthrough sessions on Zoom
three 30 minute phone calls which you book in according to your requirement
personalised & empowering post-session meditation recordings after each session created just for you, to support you according to your lifestyle and priorities.
Sessions tend to be around releasing negative beliefs, past trauma, and unconscious repeat (self-sabotage) patterns that are inhibiting you from taking your life to the next level. This is done with ease, grace, and flow.
You get to choose if you wish to have a private yoga class/es and a personalised home practise, or/and a breakthrough session (to gain overall insights about your purpose), past life regression, grief release, or moving forward (releasing the root cause of a problem) session.
In your sessions with Sabine, you can choose between:
Package A)
Past life regression sessions for answers about your chosen purpose/s/mission in this life, relationship patterns, behavioural patterns.
Package B)
Breakthrough sessions to find the root cause of what holds you back and to releasing them. This can be overall going into change, or specific around career, relationship/s or health.
Package C)
Self-love and Self-care alignment: discovering where you disconnected from yourself and reconnecting with your self-love again, which hence will be reflected in the relationships and opportunities (abundance) you attract into your field.
Visit Sabine's website to explore options and learn more.
WEBSITE: www.sabinechristelli.com
M: 0424 029 032
Value: $1650
In this package: $1000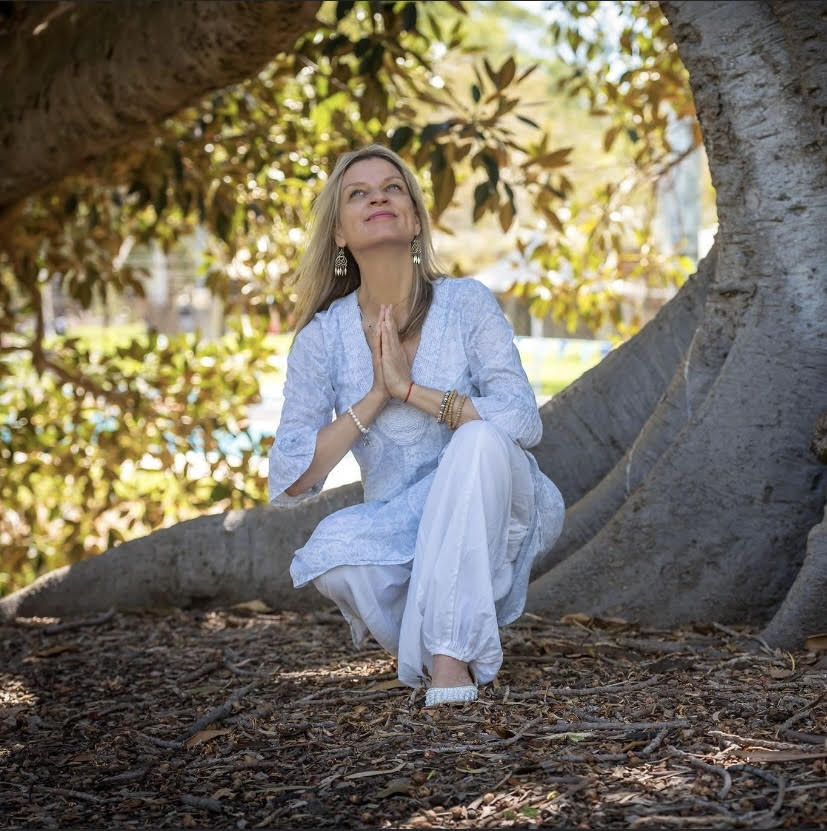 ---
OVERALL
You will be heard, honoured, supported from all arenas of life by three experienced professionals who want the very best for you, and are experienced in what we offer. We (Maya, Rebecca, and Sabine) will have meetings between us to collaborate optimally for your highest good & thriving tailored uniquely for you.
We suggest that upon signing up for this incredible wholistic wellness package, you check your diary for dates for September, October and November and create time for these life-changing, nurturing sessions with us.
We highly recommend that you book in with Rebecca first, to discuss your nutritional/gut and or hormonal health. You could be doing all the right things, but not absorbing your food, and additionally if you are unaware of a nutritional deficiency, no amount of mindset coaching or energy alignment can compensate for this to be looked at.
You will then be further supported with acupuncture sessions with Maya and/or Sabine to harmonise your energy flow and organ health and working with your unconscious mind/beliefs/programmes with Sabine to free you up fully.
All sessions work synergistically, meaning, they amplify each other's effectiveness.
We have set aside three months for you to utilise this package and book in with us all by contacting us by email (the link is below).
We require full upfront payment before commencement (by September 1st, 2022, unless you wish to start earlier).
You can choose to set up a payment plan with us before then also, if you wish. Payment details are found below and once we have communicated we will complete the booking from there.
Sessions can be around:
Physical health: e.g., extra energy, less fatigue or overwhelm.
Emotional health: navigating feelings and emotions
Beauty /Youthfulness: releasing & harmonising familial/programmed ageing patterns
Spiritual growth: connection with sacredness within
New Beginnings: moving into a new chapter with confidence
Support to create a new life: understanding the limits and dropping fears
Overall up-levelling on all arenas (body, mind, emotions, spirit): overall wholistic up-leveling according to your awareness
We are here to hear, honour and support you, drawing on a wide range of skills, expertise, and passion for what we offer. We bring together a powerful & unique package for ultimate thriving. We know you will love this and move forward powerfully!!!
All that is required from you is your willingness, openness, commitment. We can help and support you with your commitment and consistency in staying true to your wishes and intentions.
Total package to work with us over the three-month period: $3000.
Link to register your interest and make a payment: