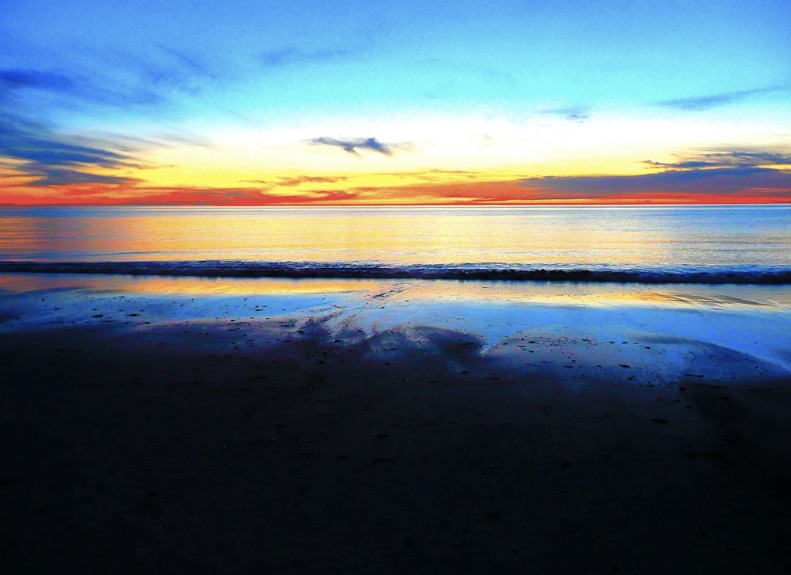 Women's Retreats
A warm and cosy sacred space to unfold, relax, be, share, and have wonderful 'me-time'.
We enjoy yogic stretches, balancing our chakras through breath-work, visualisation, kundalini practises, chanting, relaxing, sounding, intention setting and more! This is in a cosy church chapel, among only women with healthy, nutritious, beneficial refreshments served.
It is always my utter joy to create wonderful ambience (candles for everyone, natural incense, essential oils, gas heater in winter, hot yogi tea etc .. you get the feeling…? ) and a space that truly allows for deep relaxation and healing to occur.
I love to hold space and share many inspired ways (drawing on my experience of 30 years of teaching meditation, 10 years of yoga teaching, being an NLP Master Practitioner and hypnotherapist, drawing on my bachelor of science degree (honours) of biochemistry and immunology and current research into sleep health (PhD in sleep research ) – with a particular focus on past life regression and releasing childhood trauma) to explore shedding the old, no longer useful ways, in order to easily and permanently shift into the many dimensions of joy & creative infinite feminine self, bit by bit! Yes it is always at each woman's graceful pace.
Really what we are doing is shedding what we borrowed – letting it go, clearing energy fields, consciousness, mental patterns – to reveal the purity within – hidden or obstructed by these layers. This is why you are always already complete deep within … we are just releasing old layers that are covering this up, which are no longer helpful.
I shall share some testimonials from our recent retreats and I invite you to check out our instagram page @sabine_christelli and our Wholistic Women's Yoga Studio page on facebook to see images, invites and more descriptions about the retreats.
Links to instagram, facebook and my YouTube channel are on this website: sabinechristelli.com
Our last two retreats for the year are coming up and booking up too. The dates are Sunday November 1st, 2-5:30pm, Burnside. December 6th same time and location. Put yourself and self care in your diary and book in if you plan to attend.
For our November retreat: We shall enjoy: yoga for the body temple, chakra balance, intentions, sharing, affirmations, body tapping, creating new contracts, releasing/cutting energy which is draining energy from us. ADDITIONALLY along with our new energy field and intent/contract, we shall be each creating a bottle (for each of you – it is 100ml blue glass spritzer bottle as a gift from me to you) of unique essential oil aura cleanser, or protective vibrational spray to anchor the new decision/s made!
We shall release old bondage/contracts through conscious awareness -learning the learnings – and choose a new level of self love and empowerment – in writing/journaling – through a specific process. Doing this in a retreat group & witnessing each other is extremely powerful for its manifestation.
We shall have a special lemon verbena tea this time, instead of yogi tea (cinnamon, cardamom, pepper, cloves, ginger – all organic and in filtered spring water) – I grow this in my garden, the benefits are INCREDIBLE – see our fb page for details! The benefits are massive!!! It offers physical healing, emotional support and is linked with specific spiritual lessons. And it tastes yummy!!!!!
We shall have our divine sound bath as always, however no art inclusion this time, but our December retreat will have art expression within the retreat again!! So looking forward to that too!!!
How to book in?
Early bird is $80 up to 1 week before the retreat. After that it is $95
Book in by simply sending me a screen shot of your payment. Email/text me first so ensure that there are spaces left.
Banking details: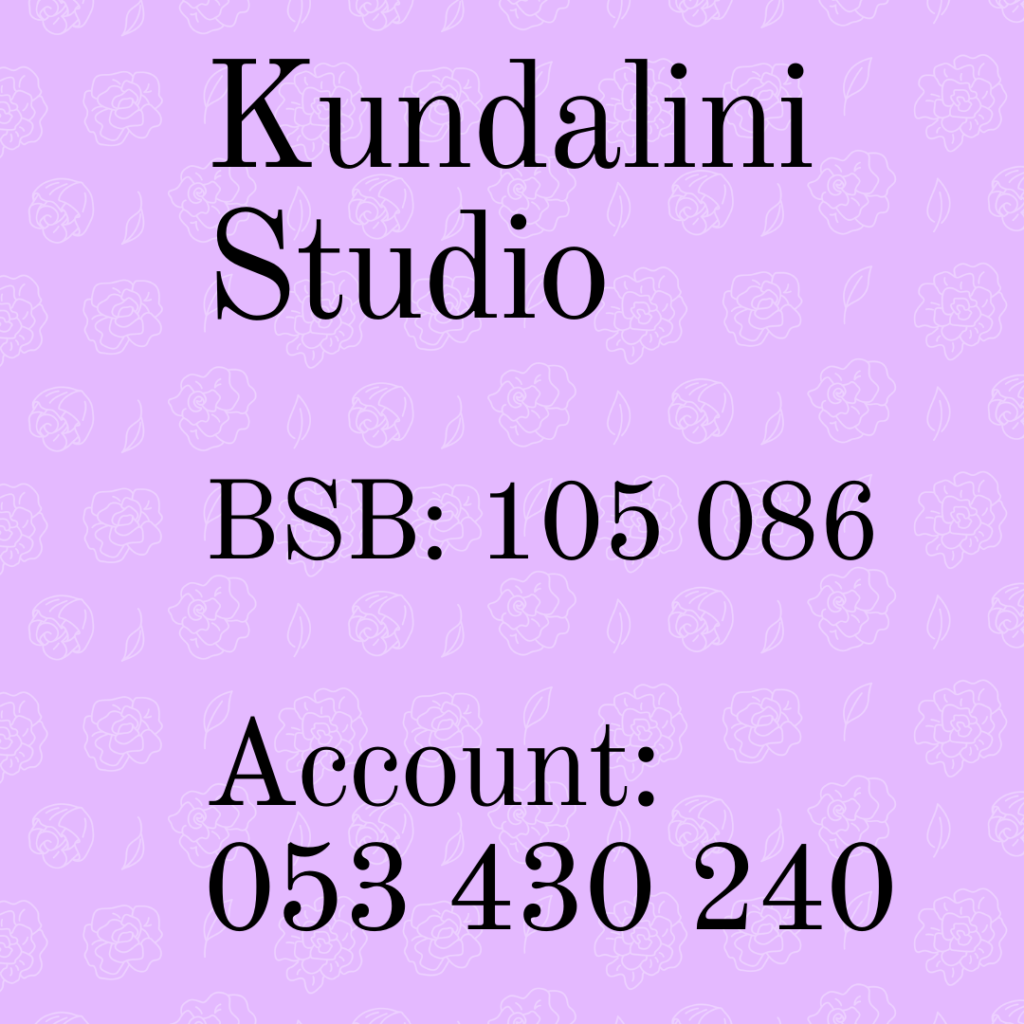 See below:
December 6th 2-5:30pm women's retreat – last for 2020.
As above, however instead of the gift of the creation of your own essential oil blend in a 100ml bottle, we shall dive into our unconscious (remember your unconscious mind has all the answers) through artistic creation & expression with water colour .. for you or to gift someone if you prefer!
This will be themed around heart chakra expansion and sending love for world peace specifically (we do this anyway in many classes and some retreats – and remember: as you shine your heart and light by embracing it – the entire world also benefits!!! We shall do a rebirthing gentle exercise to go into deeper self love! Super amazing.
A great time for self care before Christmas (so you can shine your amazing and peaceful light of love – the greatest Christmas gift in the world) and to focus on what we want to create and align with for & during December and potentially 2021.
TESTIMONIALS
"I feel more centred and connected with my inner self. I also feel more in flow. Thank you! OMG I love all of it! Great retreat, great format, change nothing!" Miriam
"Yoga and the retreat sessions assist me with grounding, self-care & knowledge! I feel more connected after sessions!!" Elle
"Complete shift in my energy in the most positive way. The perfect environment to let go & start to align within. Loved the art and dancing in particular!" xx Lizzie
"Everything was so sublime & perfect. Thank you!! Such a pleasure to be there. Fabulous music. I experienced intense joy and feelings of bliss. Like dancing in the Himalayas. Delicious yogi tea and bliss balls! So helpful andI have this increased feeling of: I love myself! You create and provide an amazing new experience & deepening each retreat! Love Vicki "
"A wonderful and heart filled experience. Can't wait for the next one. A very warm, friendly and nurturing environment. The dancing was an uncomfortable experience, but I welcome it as it puts me out of my comfort zone. " Jodie
(P.S. some women dance, some don't (yet 😉 ).. some relaxed and journaled, some ladies meditated – it is truly up to her always and we are so relaxed to choose as nobody judges anything – Sabine)
"Thank you for preparing and leading this special time for all of us and specially me!" Mariana 🙂
"The circle sharing is helping me release old barriers and embrace my voice and confidence to express how I feel and to also enjoy being truly heard … so incredibly healing and such a beautiful women's circle!" Angie
"I love the space you create, your teachings, and the wonderful energy of us all being women, sharing this special time! Thank you! I always feel more empowered, confident and true to my self!!!" Jasmine
" I experience increased confidence, joy, self-love and connection with myself, plus feeling more feminine and clear! I love all of it!" Katherine
"I just love how you weave this together, the information, the sharing, body and breath work, deep relaxation, chanting, tea break, divine candles, essential oils and journaling .. the package is incredible and perfect! Sublime! It melts into one amazing process and gift. Thank you so much!" Bigi
"I appreciate the ambience, having time out, learning more NLP and hypnosis, the sound bath (bliss), breath-work, new friendships forming with other like minded/like-hearted women, working with the body temple to create inner physical harmony! I love all of it! Thank you Sabine! This is a priceless gift!" Ann
"I really appreciate how we all can be who we are and really enjoy the retreat and special time how it works for each woman. The non-judgemental space, freedom to relax, to dive deep if wanted, is something I cherish and appreciate. Thank you for sharing your deep wisdom. So much love!" P.M.
" I experienced such a shift during the dancing, after the art and inner work. Wow! I love the intention setting and how central it is to life! And how this choosing creates huge shifts. I love your talks on quantum field and physics and the heart centred practises. Ah yes, the journaling prompts are gold! Overall: life-changing!! So grateful! Ready to learn more!" JC
" Really went deep into the gift of surrendering .. especially with the art work. Initially I was in my head, trying to figure it out .. then I let go and it was like another truly wonderful dimension within myself that I discovered! The combination of the retreat really touches on so much of my being, the fusion so powerful – releasing insecurity, opening the heart and also he sacral energy full of creativity, movement, flow and femininity. Healing childhood trauma for sure.Thank you Sabine, this is a true retreat of healing." Tina
"Thank you Sabine! I really loved all of the retreat as an entirety! My favourites: sound bath/deep relaxation and art time!! The time out to rejuvenate was perfect and just what I was hoping for and needed." Simi
"I get so much from our sacred women's sharing our stories and also how we all communicate, adding to inspire each other, connecting so easily! So many positive visions. So many negatives released. Ancestral clearing!I love that!!! New contracts, free to end old contracts! So powerful and on all levels! I feel held in the light and heart in your space! Chakra balancing – so great!! Great combination!! Keep it going!" C.M.
"The sound bath with the gong and crystal lyre is so transformative, it moves through everything, creating a sense of ease! And I love it each time! Could have an hour of it! I also love the chanting in particular, clearing throat chakra, empowering speech. Hearing my voice and the group chanting. ALL of it interconnects so perfectly! Feeling so complete! Thanks Sabine!! See you next time!" Ani
"I always get so much out of these! Can't wait to be there for the next one!" Wendy