This is a long blog taken from my website "infiniteyogi.com", which I have decided to close. It was a site where I mused and reflected on life, being a mum, a woman, friend, sister, daughter, wife and (single) parent. I wished to still share it, so here it is. This is more personal and contemplative.
It is so good to share. Let me hear your thoughts, your experiences and perhaps share your blog posts with me to connect.
Much love, Sabine
INFINITE YOGI BLOG
Yogic Joys and Inspirations
It's been so long, in this timeless stream of experience … so here we are … right now in my human personal life, my son Chung is apparently bored and laughing as he is doing all kinds of noisy things instead of cleaning up his room for his guests to survive the stay there … well yes, he is 18, and very chilled .. great sense of humour and very zen … so it is hard to be strict or even angry with him … well that is how it is with my daughters also but of course they have their own personalities within their divine infinite wholeness … Shanti now finished University, graduated and is already working in the job she totally wanted, location perfect, near her boyfriend's house, whose parents pretty much see her daily … Anoushka is 13 and enjoying school but also loves the holidays and relaxing times off school .. she tells me she really is an introvert, while Shanti is a total extrovert! Chung and I are possibly ambiverts.
Anyway.
So much has happened in the last 12 months. Wow, especially when we reflect, it is easy to see that …
Last year this time was incredibly busy … that was 2016: Shanti was finishing up 3rd year Uni and needed lifts to and from Uni/placements, Chung was doing year 12, and Anoushka was settling into high school beautifully, with friends from all 3 rascal-angels coming and going to our house … which I love (99% of the time!) … with sports matches (school), performances, parent teacher evenings, parties of friends and parties at our house and all kinds of dinners … oh let's not mention them … my three kids have very different tastes: basically in general terms this was the same with the energy around their conception and life-styles around them also, which I loved and was aware of.
One was very Tai Chi, martial arts, more Chinese/Malaysian influence … the other very yogic, a lot of Indian influence, the other more belly dance, middle eastern type of music and themes. We travelled with the children to India, Malaysia and Thailand also … in every case visiting temples and holy sights always, and ourselves studying yoga or martial art.
With their eating preferences, when I asked what they would love to eat, there often was a distinct chasm… one always loved anything Italian, one always loves anything Chinese, and last but not least thirdly the preference was more Thai/Indian food.
Obviously there was overlap, thank God for my sanity, plus having food is the gift and gratitude for having food and the gift of variety is definitely something I talked about and reinforced while walking that middle path of peace and harmony for all the different wants/preferences and wishes….
It just shows that the more options we can have, the more we could struggle to decide … which seems strange, cause really getting in touch with what we want, offers us ease and joy… naturally. So it trains us to choose in gratitude, and be humble when we don;t get what we want, and instead someone else is having the ultimate bliss through receiving exactly what they wanted.
In every life dynamic, there is divine learning and opportunity to reflect and fine tune… awareness, choices, ways of being.
So nowadays Chung has gone to ACT to study at Uni … he is here for the semester break… YESTERDAY we took his first drive together … hehehe … so fun! He got his L's last year but with the year 12 and then move to ACT, and all the other graduations and changes, we didn't get to go for a drive … and he wasn't actually asking to do it anyway.
Shanti is driving happily on her P's since 2016, and nowadays she has a car, gifted from her grandparents and now she picks up Anoushka from school and takes her shopping, and is becoming like a second mum with her 21 years … I didn't ask for that, she just somehow loves it … she is very maternal with her half baby sister Nikita and half little bro Aurelius also (they are 3 and 1 years old ). I love seeing her discover aspects of herself …
Currently my ex husband is in Italy with his wife and 2 other kids (he took our three kiddies for a nice USA trip last year, he is an awesome dad .. for many reasons). So I have the kids full time, and I LOVE it!!! No disruptions and we are all hanging out together a lot more because of that … So divine, I am truly relishing this unique time!!
Through these massive changes since January 2017, with Shanti hardly home and pretty much independent, with Chung in Canberra and no need to give anyone lifts, except for Anoushka, and Shanti doing some of those – I now have time to build my yoga, business other life further … I have consciously waited, HAPPILY so, for times with my children is an immense precious gift to me, and I know it gets less and less, as they grow up .. which is natural … and has its own beauty for my children and myself. Our road-trip to Canberra this January (2017) was amazing!!!
We had Shanti's 21st also … an endless party … photos coming up!!
So now so much has changed and at times I feel so bamboozled by all these creative options opening up fully to me … talking of choices: which photos to add to this post? I take photos of so many events when we are together having family fun. I will contemplate and flow ..
So the news … you really are infinite potential.. and yes there is divine timing .. grace … a bigger picture at play … and really it is about being aligned with what makes your heart soar!!!!
For me it is seeing people truly happy and radiant, remembering who they truly are! What a celebration!
Sooooo I am now offering a free community meditation made easy class, with chair yoga.. I love it! Teaching Thursdays at the Burnside Community Hall.
I have built a yoga space at my home called Infinite Yogi, which is amazing! Spent all my savings on that .. over $30.000 AUD. It had its challenges… and ended up being a 9 month project …
Below is an image of my class at the Ballroom. We are having world yoga day there soon, on June 21st, a charity class for the Animal Welfare League! So wonderful! High energy, heart chakra opening and deeper inner harmony and hence outer (world) harmony!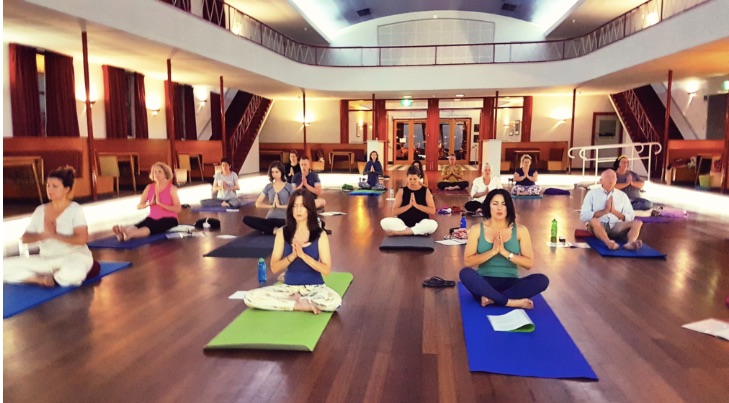 I am also teaching community yoga for kids through the Burnside Holiday programme, and love it so deeply!
The latest was this Thursday I picked up the key to St David's Church hall, for holding regular kids bliss yoga classes!!! Totally super excited like a child at Christmas and more … dancing down the street wanting to say I love you to everyone, trees and flowers included!!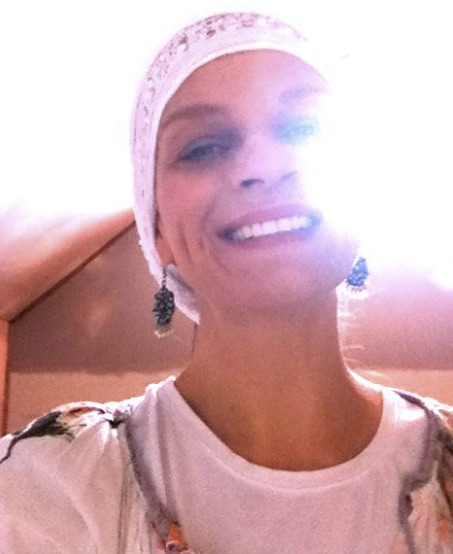 Below is an image for one of our fun aromatherapy DoTerra workshops at Infinite Yogi … this company is amazing, their products so pure, I am so so happy and aligned to be affiliating with them .. I have LOVED aromatherapy since I am 20 and the love continues! Deeply so! Plant healing, natural medicine! Incredible vibrations! Everything is vibration/energy…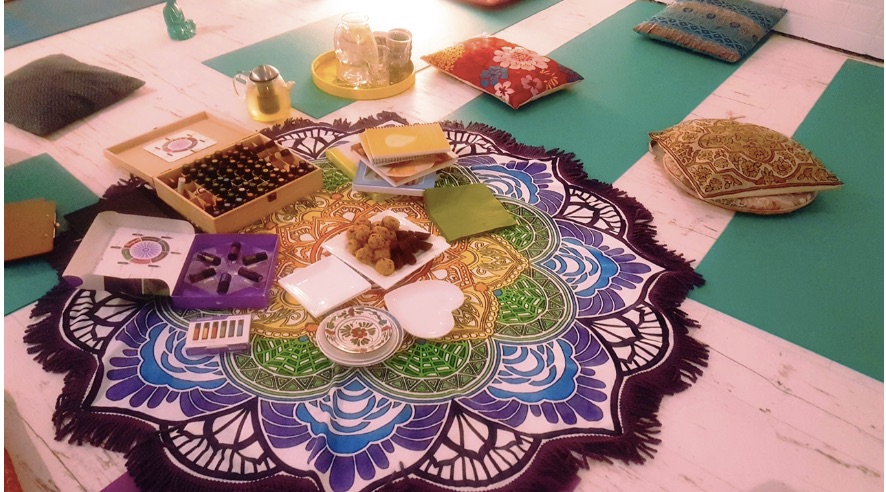 Over the last months I have studied intensely to be a NPL and Timeline practitioner and recently (finished just last Sunday the 28th of May) I am a qualified Hypnotherapy Practitioner also! Incredible courses! Truly!
On Monday I had a Reiki 2 top up and getting more into that again, and starting a Regeneration (DNA) healing course with Margaret. So divine! I also was inspired for the web-name for my NLP/Hypno site coming up! It is registered with great bliss and true amazing passion under: inspiredmatrix.com
When you look up the definition of each word (which I did after knowing it was just right and after registering and buying the domain name), I was even more blown away by its brilliance .. meaning precisely what I am feeling and intending … wow.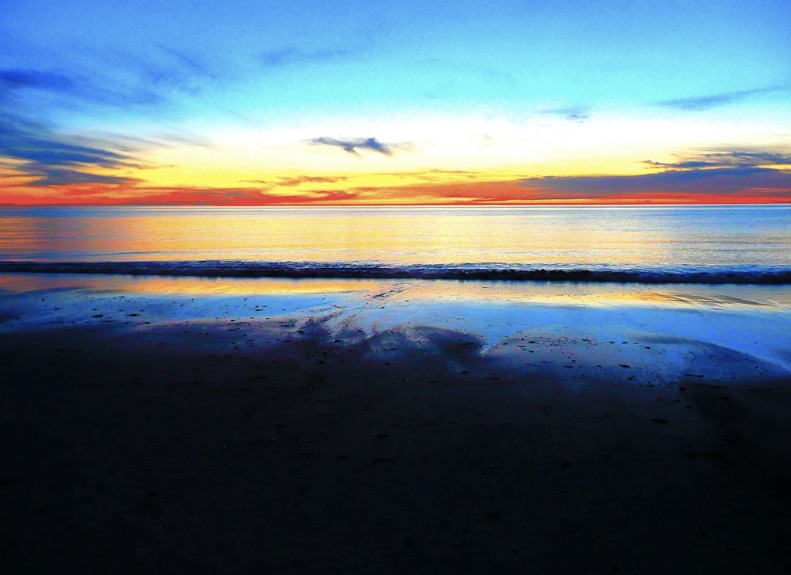 Another very important project /vision is in the unfolding with me having the opportunity to do a PhD in consciousness research. Meetings have happened, and ideas /hypotheses are in alignment! I feel 2018 is the official start for that. This year is about my children, kundalini yoga (retreat coming up in the amazing Himalayas), NLP/Hypno launch of InspiredMatrix and online programmes to set up.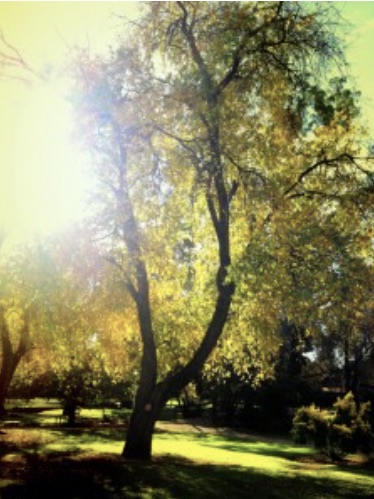 In between I am writing a book … it is slowly coming together, as I record "my" thoughts on my phone … it flows in joy and bliss for life itself and for this planet and humanity. The gift in my human embodiment is the feeling of the hugest unconditional love imaginable .. it pulses through me and I feel infinite, timeless, in awe, in gratitude and just bursting with life force … what an experience.
I always felt to experience this duality was incredible … more later …
For now I must finish … this requires discipline and the realisation I must get ready for the community (free) kids yoga class at Glenunga themed : environment and nature … so exciting … we will be seeds, bugs, trees, birds and more!!! Can't wait!!! Rainbows of course … and perfect wind … hehehe … fluffy clouds .. oh the ideas flood in endlessly … I love it!!!
This now is so precious!
P.S.:
By the way: random thought but adding it. Best amazing videos for children, EVER: "Avatar the lat airbender" (comic version, not the movie) – every life lesson is in it! Love it deeply! So incredible, cannot say that strongly enough. Hours of depth, contemplation and great discussion points.
P.P.S.: I did something usually considered outlandish also recently… after freeing myself from a situation that was actually draining .. learning about mental illness and the gift of boundaries, and danced in bliss in my living room, actually decided to share the joy of it … so unlike the previous version of myself .. but then what I am ? Boundless .. and since the experience with World Gong Master Don Conreaux, whom I hosted at Kundalini Studio in bliss, and his incredible sound bath with the divine Jaye, I was truly released on a deeper level … what an experience to observe and feel … oh so much to share .. plus the incredible "Initiation" book by Elisabeth Haich! Oh wow!!!
Oceans of love! Sabine —- Abnashjot — Abnash- JOY
P.P.P.S.: Please share with me if you got something from this post, or if you wish to share or ask questions …. although you do have the answers within you right now … we are all … you and me and all … is one …
You can reach me via facebook or my website:
www.kundalinistudio.com.au
www.facebook.com/womenswholisticyogastudio
This entry was posted in consciousness, yogi blog, yogi blog infinity consciousness kundalini and tagged #parenting #yogiclife #gratitide #thankyou #children #choices on June 3, 2017
Here we are …. it is now already March 2016 … the Chinese New Year of the Monkey has begun energetically … and it is International Women's day today.
8th of March!! Presence … to equality. In this moment. In me. My feminine. My masculine. Uniting. Shared. Equally as important. Bliss! Inner celebration! Honouring ancestors that explored this, men and women who broke through barriers towards equality. Shifting the paradigm through their consciousness. Deep love and gratitude for you!
Right now I sit here with my laptop, on my bed, 8 cushions around me, the ceiling fan offering me a lovely breeze on this hot autumn day. Yes… autumn in South Australia can be quite hot.. We have Womadelaide and The Adelaide Festival, plus the Fringe Festival going on.. like a last blast of festivities, where we head outdoors and enjoy the magical illuminescent (it seems this word does not exist in the dictionary, it is highlighted as an erroneous spelling.. but I will use it anyway) deep turquoise and golden sunset skies, divinely painted … so romantic and perfect for late night nature walks, or just lying in the grass to behold it all.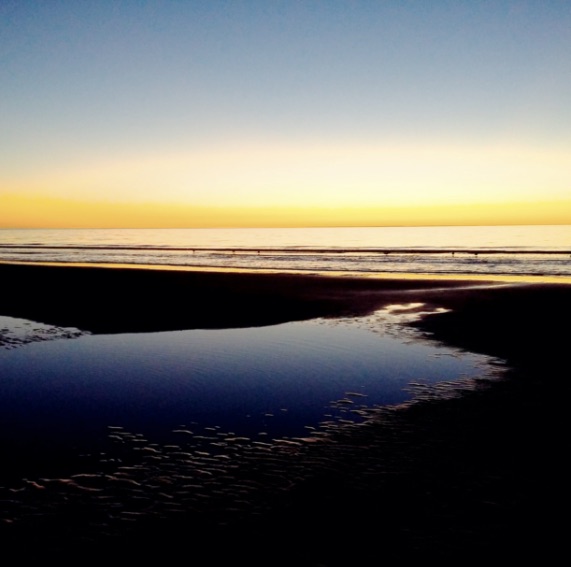 In this moment there is endless presence …. right now.. as the past appears like a movie to remember and the future seems like dream to embrace once it arrives. Yet, within this moment is ALL I could ever ask for and require.
The blessings are so gratefully received and I deeply wish to simply share the current joy and gratitude I experience and shower it upon the world, in sharing it, a bit like magic dust in fairy-like sceneries being sprinkled upon the planet…
Such amazing children that incarnated with me as their mum, are sublime! All three such very unique and beautiful beings … it is immense JOY to behold their huge varied expressions of infinite consciousness .. ever changing and yet with a certain signature.
At this stage I am thrilled to say I have three teenage children with me. "My" three children, and I know this is all so sweet and precious and temporary .. we all know this .. and yet when it happens that they fly out into the world, out of the house, to live elsewhere, it still can be an adjustment. I feel it has been a fantastic journey of continual letting go to be the parent I feel good to reflect upon. To show my children unconditional love and support when needed (not to stop them making mistakes though) and to really celebrate their unique ways of being, was always my inspiration, passion and natural predisposition as it is for all parents most likely.
For that to happen I have been naturally present to their energy, words, choices, moods, ideas .. of course I can only see and behold what I can. All I know is that I LOVE it. The chaos and total harmony that arises. The moods. The laughter. The allowing of sitting in something. The discoveries and empowerment and beauty shining forth from each … the artistic, musical, poetic expressions .. the loving gestures… the funny teenage selfish stages. The messy clothes and shoes scattered about at times, the dishes … somehow I feel I got it very good, cause none of it phased me. It is all very embraceable for me.
The only challenge really was one of my children wanted her friends over and still just not tidy her room at all, for – like- months! Um….. yeah!
So much cuteness .. like these days, the quick reflex/addiction to checking the mirror quickly (or self-reflection in the car window) before going out… and of course the very hypnotic and supremely vital internet ( skype chats, and youtubes and some games too, depending on the child)… the guitar playing, singing and dancing … the lazy sleep-in days (… can you get up now? It is midday … ) and the tortured sleepy looks on some of the mornings. Cute!!!
I go to bed before ALL my children these days! That is a new thing since about one year. I have night-owl kids! I like to sleep before midnight!
I watch in amazement how within one night their bathroom can get like that, when I thought I just tidied it all the night before … it is funny …I am almost in awe! … and of course I ask them to put their stuff back where it came from and actually use the laundry basket .. but a part of me watches this manifesto like a most amazing creative movie …such presence and fullness here in this spectacle called the bathroom … wow … life itself moving uniquely through these amazing kids!
In those moments I contemplate and tune into how they may be feeling and perceiving this bathroom or me even …these pesky 'mother' ideas .. hahaha … I wonder if they even notice as they groom themselves for another day at school using facial wash, hair-products and of course (and thank God!) toothbrushing! They may be thinking of friends, peer group stuff, teacher pressures or homework that is not yet done .. they may be dreaming of the weekend, who knows? I know if I asked (which I do of course at times!) they would either laugh and say that is such funny stuff to ask now, or they would say they were too busy to discuss such philosophy, or perhaps shrug their shoulders cause they were just kind-of sleep-walking in a daze .. it is all about divine timing, I have noticed, and I seem to totally surrender to that … again … being PRESENT means I perceive that and know 'usually' when there is an opening for great conversation vs when I may as well be talking to a brick wall. Hilarious! And this gives me peace. I see the beauty. I relax. I accept. Feels great! Divine timing, intuition, presence… these speak louder than the programmed intellect or ego.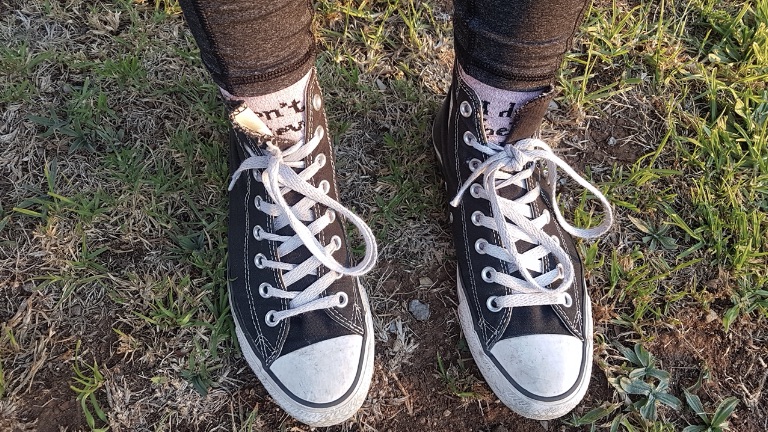 These days one child is in 3rd year Uni, and the other in the final year of High School and the other just started High School. All three are amazingly in it, not resisting it, doing really well and very adjusted emotionally and intellectually…such a wonderful gift to behold!!! They are creative, have great and many friends and share and express … they are academically aligned and learning incredible stuff at school; from public speaking to amazing technology of creating websites, podcasts, school newsletters, to selfless service (fundraising for causes), music (instrument tuition), theatre, dance, commerce, law, foreign languages, hosting and creating events, creative inspired learning platforms for incredible linguistic and thinking ability, questioning and making rational conclusions (debating) and just so much more … music (choir, being in a band), chess, varieties of sport .. access to so much information… I find it incredible … it seems so infinite!
Everything is moving … shifting … yet there is this one thing … this observer .. this beholder, this enjoyer of THIS .. even in stillness …. it asks of, and needs nothing … feels like pure existence itself is all … is joy .. is complete… is everything … so dissolved … there is Totality perceived as separateness from a viewpoint of 'Sabine'…. really there is just so much beauty to connect into. Like that ocean above. Just dancing, moving, reflecting the lightplay of what we call a sunset.
Sunrise and sunset. Skies, water, trees, birds … ever changing seasons … temperatures shift.. how amazing. The divine flow of prana (life force, Chi) entering the body with inhale and rebalancing with the exhale …. in and out ..ever changing … subtleties in all, depending on how deeply we are going to explore.
Like the tree and sunrise below.
This is infinity. In every detail. From macro-cosmos to micro-cosmos, unending … no findable beginning…
So it is with you and me… where did you truly begin? Where do you truly end? The effects of your presence constantly are happening …..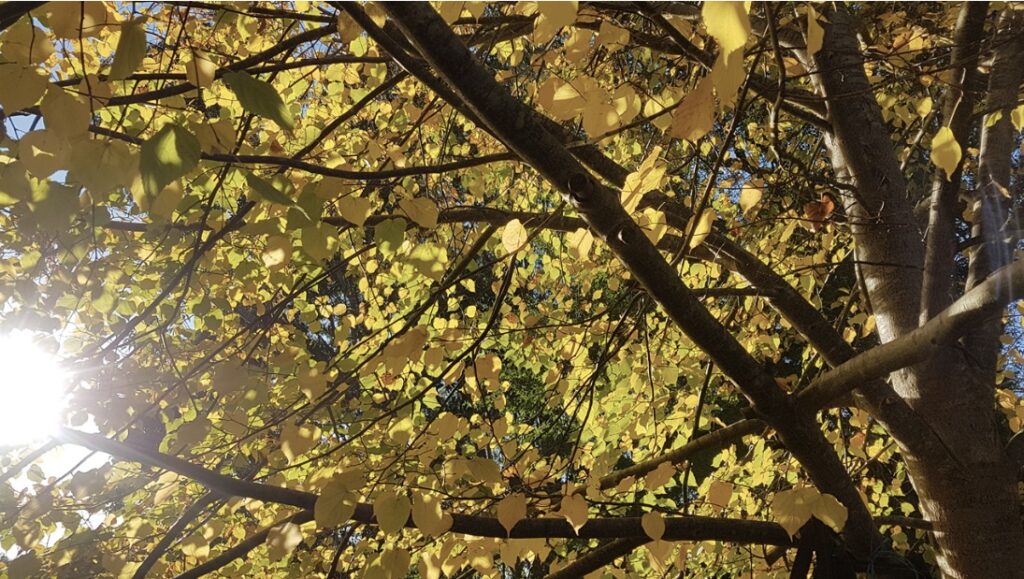 This entry was posted in consciousness, yogi blog, yogi blog infinity consciousness kundalini and tagged allowing, bliss, change, love, mindfulness, parenting, peace, presence, teenagers, uncertainty on March 8, 2016
U are infinite! U may say 'yes! I get that intellectually, but how do I make it an experience for me?' … I totally understand what you mean and can answer this question .. I remind myself of it at times too, for I can feel it acutely when I limit myself, or more accurately, allow myself to believe in limitation .. it feels not good .. it feels literally like my being is trapped and the colours are less bright around me … I know it is not real, not who I truly am, it never feels so vibrant and joyous the way I am used to, and there are times when this is experienced and I have to seemingly go through that, as part of the human dimension.
So when am I not in my Infinity? You know it. You are not flying .. you are resisting (and this is ok! You are still infinite, but you just forgot!).. the limited and programmed ego is trying to control and help you … and your higher self has other – better – ideas that you may not fully understand through the mere intellect. Breathe in this expansion …. it is all around you … open up to it and feel its inherent joy that it showers you with ..
It is only ever one thing: believing in and buying into a limited thought or ten ;-).
And ok .. we are in a field of vibrational thoughts that we naturally perceive or sense.
The only way to realise your Infinity is to recognise thoughts for what they are … streams of information that you perceive, all temporary and some more persistent than others. You are far beyond this, and you can realise this through meditation.
There can be as many meditative styles and subtitles as there are human beings by the way, don't get caged in with this, don't ever feel you have to follow exactly what someone else is doing to enter meditation/peace/inner bliss .. some call it mindfulness … or observing thoughts/sensations .. noticing the breath … using breath signatures to change the brain frequencies ~ affecting your nervous system ~ which reflects your state of consciousness (I could write an essay here) .. tapping into your inherent stillness and a vast infinite knowing is revealed – that which the ancient yogis have always known.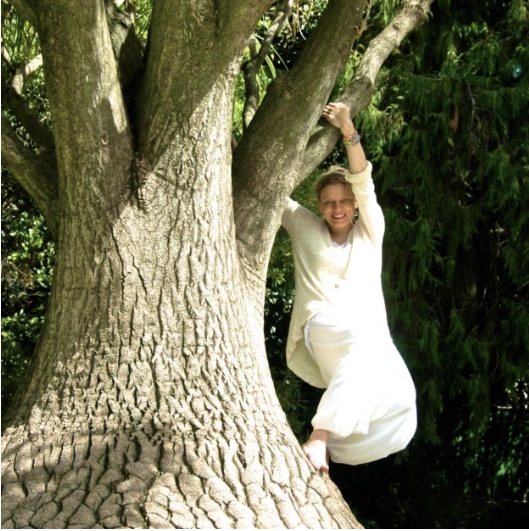 It is my passion for all to realise this within … it is sitting in you right now .. now … here .. isn't that awesome? …. how to reach it? Meditation (mindfulness)… and there are countless ways or styles .. ways to go beyond the mind … allow me to list a few that come to my awareness now ..
This can be achieved through dance, singing, meditation, yoga, stillness (stopping), hiking, being in awe of what is around you, relaxing after a hard day, being in the presence of children that are free and joyful, surviving a near death experience or tragedy, through music, through words heard, through a sentence in a book, through a gaze, through the breeze contacting your being, through the light flickering through forests, trees or making images of shadows on some wall, or through videos on the beauty of the world… through chanting, through music, through being in love, through giving birth & bolding your baby, through an amazing holy place charge with extra high energy, through travel, through randomness, a touch, a kiss, a swim in the sea or lake, lagoon, through sand or wet grass under your feet, the scent of the forest, through gratitude, through imagining amazing things, through sleeping in and staying in that quietness, through countless neuronal networks deciding this is the moment … through infinite ways …. I could go on and on infinitelty literally .. it is all infinite … let us stay free and to be ourselves … our unique path in the expression of wholeness in infinite ways … like a dance … everyone is divine, has this divinity, wants to share love, be loved, express themselves, everyone is this divinity, forgets the divinity in moments or for days, months, years .. we all 'enjoy' duality and with that comes the experience of 'not enjoying' immediately (the nature of duality is such).. let's appreciate the duality the experiences and learnings from this … the richness … inhale:exhale … it is natural … right now in this infinite now let's inhale deeply this gift of the breath .. feel the belly expand and the chest rise … suspend your breath gently into stillness … and exhale … allow the breath to flow out smoothly and consciously and fully … belly pulling gently back towards the spine, releasing all stress bit by bit .. shoulders at ease .. relaxed … activating with it (the slow inhale and slower deep exhale in conscious awareness) the relaxation response of the nervous system, your parasympathetic nervous system (which also leads to self healing).
Over time of paying attention on this focus of wellness, breath and self (-connection) (rather than random busy thoughts that do not serve or inspire or balance your emotional, spiritual or physical wellbeing deeply) it will become a life-style, and hence your amazing new life. Full of clarity, vitality and deep wisdom, intuition and a knowing so calm and still .. beyond the rational mind. By the way all geniuses have tapped into this meditative mind for their most amazing 'discoveries' .. It is really a most natural thing … why? Because we don't need to 'acquire' it .. it is here right now … nobody can give it to you, certify you for having it, or induce it, or fix it or make it … I love that!!!! U are all you need … inside you right now ….. Are you ready to tune into your Infinity?
Following and trusting your heartfelt joy will lead you closer and closer to the jewel within you of light, intelligence, creativity, wisdom, peace and much more beyond words … It may take extra careful listening for a while .. although joy is a pretty obvious sign… and it takes courage to walk this when currently much of society does not subscribe *YET* to such distinctive, unique, empowered and unpredictable paths (even though everybody deep down wants this!!!) … it makes you a spiritual warrior of sorts … it is the way to reconnect … to yourself and all of this brilliance we call life …. this is the way in which you create a new world, from the inside out … you are the world peace, the wisdom, the power, the strength .. the all … your personal discovery of this is the greatest gift not only to you but the world ………. oceans of love and bliss to you now … I have felt this as a child, as a teenager, as an adult .. my ultimate truth is this, nothing else matters more .. and I cannot hold back about it anymore, to be shy or inward, or feeling I won't be understood … yes silence speaks … as does presence .. thank God/Divinity for that! …. kundalini yoga has allowed me to speak it purely, uninhibitedly, and integrate it into this dualistic world by speaking of it, writing about it … I love this earth and world … my soul speaks and it feels so great that I am in tears and awe each time this truth in me can be expressed and heard and somehow reminds people of what they always knew and somehow forgot ….and this me I am referring to is not this "Sabine" but really infinite love, joy, infinity, light … and hence really the spiritual name I was given: "Abnashjot" .. indestructible brilliant light .. I dissolve in this …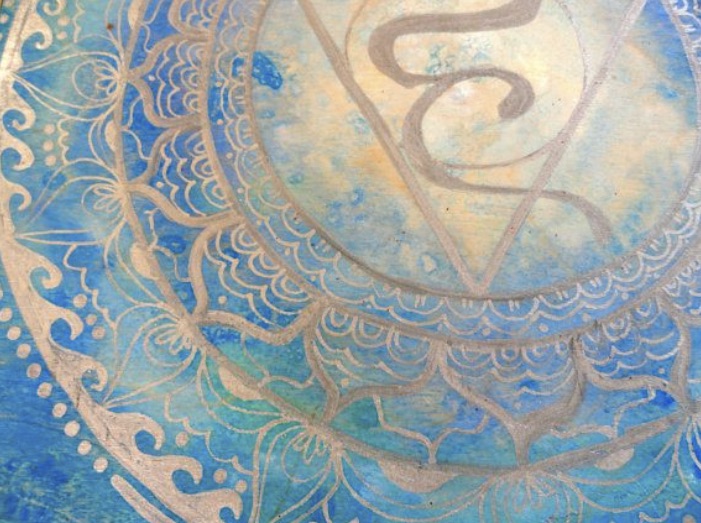 This entry was posted in yogi blog infinity consciousness kundalini on June 2, 2015.
Sat Nam!
It has been quite some time since I last blogged here. My life is always naturally full if I allow it.. full of so much amazingness in my eyes, and I am incredibly grateful for the many gifts received …
It is Chinese New Year and even though I feel every moment is new, I will anchor for this moment in the concept of new beginnings and also reflections upon the 'past' or old.
There is so much creativity flowing through me constantly and yet I deeply make time to stop … amidst the joys of motherhood, many friends and family, a garden, a cat, and of course my kundalini yoga, and general taking care of food, bills, lifts, appointments, school meetings for my children, music lessons, sport lessons and matches, special performances, general fun events like art shows, sports days, liturgies, speeches, awards and parties my children enjoy, there is a great flow .. a balance that i consciously am aware of, and sense if it gets out of sync. I must admit I see my parents sporadically, this is due to not just me having a complex life, being divorced and hence I don't have my children full time and usually when I see my parents I love to bring my children along… and my parents are getting more fussy as they are getting older and affected by heatwaves and restless sleep creating a feeling of lethargy … so to meet up is not as spontaneous as it used to be…
The awareness is here and I discuss it with my mum and dad, who I love so much! Talking on the phone is often deep and fun too and can be satisfying in itself. My mum is very funny and expressive and always makes me laugh, especially when she speaks in German. She has this way with words. Very colourful descriptions! My dad and I talk more about spiritual aspects and the psychology of relationships and people and the transcendence of it.
Well so much has happened that I was inwardly visualising and I feel it is powerful to acknowledge the manifestations. I did not cling to them .. I just put them out there and let go, enjoying life as it arises, being present.
Shanti is now in her second year of University and loving her course or Oral Health. It is an intensive course and when she can relax she really does. Hanging out with her fabulous boyfriend Sean. Singing, dancing, wearing cool clothes and being outspoken, moody at times, cute, and a countless set of other great divine expressions of personality … I always marvel at her unique ways as god/the divine in front of all my children… so incredible !!! So alive! So passionate! So unique .. so divine!!!
She still plays the piano, the guitar less now, and dances with Flava and is awesome at it. She is an incredibly artistic being too .. and uhhh … messy as … but then when she tidies up it is to utmost perfection!!! Think: the fridge recently … that can be another blog ;-).
Chung is now in year 11!!!! He has individualised a lot since last year.. got into very distinctive dress sense of shirts and ties and really super dressy … styles his hair and loves languages, music and stirring the pot with an outlandish sense of humour that I myself can't quite relate to either .. and memes are it apparently too .. I smile and see this beauty here .. amazing!!!!!!
He is cruising at school with great grades and a great selection of friends .. very nice, I feel a mix like that is so important .. he still loves fencing and for his 16th last year I got him an electric guitar which he plays on a lot! He loves to sing too!!! Last year he had a big gift of a school trip to the USA too! I'm curled still watching videos from there.. beautiful !!!!!
Anoushka is in her last year of the junior school and already looking forward to the senior school hahahah classic … so she is in year 6 and has her ultimate favourite teacher who is an amazing woman indeed!!!! This is her year of boosting her expression and leadership I know .. she knows it too… Nushi knows and reflects on that a lot and made it to be SRC this year! She is very proud and will do great, I know! She is thrilled to go to camp in Victoria and to Sydney for a SRC meeting.
She gave up Cello unfortunately against much of me trying to hold this back .. she played so divinely, honestly, she has music talent and the teachers said so too.
Actually without sounding like a proud mum, all three kids have that and were told that .. but u have a fine line between pushing the discipline and them saying they are not enjoying it anymore and feel they want to explore other things … being a parent at times like that is challenging for these decisions are such cross roads ones .. nothing is set in concrete but you get the feeling about it ..
What about me?
Well I must summarise for this is getting to be a bit long …
I am a co-founder of sacredwoman.com with two divine soul sisters Ahilya and Fiona. We just clicked one night after kundalini yoga class and created a retreat offering our unique 'gifts' and it was incredible! Total peace, joy harmony serving women! It was all our dreams come true! We are 'Sacred Women's Soul Retreat' and could not be more blissful about our joint venture.
We are now holding retreats in South Australia and overseas: our first one this year in July 2015 in Indonesia: Bali!
Another milestone for me was I am trained in children's yoga to be a teacher, and am officially certified as a qualified "Children's Yoga Teacher". That sounds crazy .. being certified. LOL.
Also I am certified as an "Early Childhood Educator" now since January! The passion is to work with children and yoga in the education system. And many other ideas.
There is now a new position I am exploring working in the community in the city of Adelaide called The Hub. It is all about change makers and entrepreneurs .. I love the creative, unique vibe there! I enjoy connecting there and creating yoga that totally is tailored to this dynamic. So far so fabulous .. we have enjoyed yoga in the midst of the busiest day there, being in Rundle Mall in the city would have been easy … and it showed us we could meditate and relax, including all the sounds and smells and thoughts flying around us .. it was incredibly empowering and awesome!
My dream of running free classes for worldpeace with donation to RSPCA came true again.. each year I do this and love it .. And will do it again and again. Also I held many outdoor classes again at Henley Beach and at Botanic Park in the city. Absolute bliss to experience yoga outdoors. Each time was filled with grace, joy and just beauty! I am so grateful for my life, and the amazing beautiful people around me at yoga and beyond!
I would like to do more with sound … I know I have the symphonic gong and quartz crystal bowl that my yogis enjoy … the financial commitment was in total over $3000 .. these are great gifts to vibrational healing, which I totally love.
There is this idea that I would like to sing and play the harmonium or harp or play the flute .. I am watching the unfolding here …
Next week for the first time I am meeting with a web developer .. I have not dared before due to the idea it will cost thousands. I learnt to navigate my website myself, slowly and painfully at times, but deep down in good cheer .. just feeling a bit helpless at times and not knowing how to get easy answers quickly. A lesson in patience too. My website is www.kundalinistudio.com.au in case you are curious.
It is a hot 40 degree day and I feel great to be back here … I will stop here for now .. ah yes our cat MM ( Maya Mietz aka Furball) is doing great and still super cute as always and as he ages, he seems even cuter, less wild, and more affectionate. He purrs a lot! And dribbles ! lol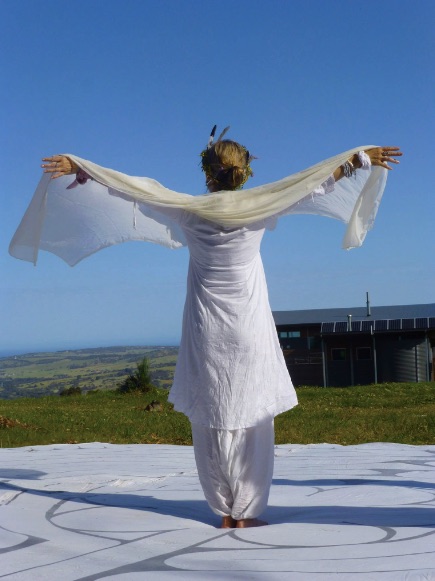 Our first Sacred Women's Soul Retreat in 2014
This entry was posted in yogi blog infinity consciousness kundalini on February 21, 2015.
How did this now happen? Truly? Contemplating the many factors that lead to the creation of this apparent image of me … already gone, and yet frozen in time through photography to be viewed though as many lenses as there are people wishing to take a look … through their perceptions lenses …
So what is seen? How can we compare? How do we know we see even the slightest same concept of a person called Sabine?
So going back slightly .. the biggest seeming quantum leap a few days prior to that picture was my daughter finishing her year 12 exams! One chapter seemingly closing and another apparently opening … I say 'apparently' because really how do you separate these events into a clean cut finish and a clean cut beginning truly? The so called next chapter of Uni or other studies have begun to be aligned when exactly? Perhaps a seed planted in her unconscious or conscious mind by a pre-school teacher, inspiring her to wish to explore and study and gravitate into a certain direction? Perhaps a particular grandparent said or did something that she even could have misinterpreted, when she was three? Was it a friend? A book? Something in our travels through the temples of India perhaps? Did certain experience put her off a certain path, to find herself where she is right now, precisely? …. Exactly! WHO knows! Nobody can pinpoint such things, seeds, beginnings, receptivity and/or cultivation from then on.. our lives so multifaceted, our being so very dynamic and inexplicably complex. To me this reveals pure innocence of unfolding .. where it begins, I do not know … yet … but this is what truly fascinates me, and has me feeling alive and passionate! Within this lies deep curiosity, joy and also a surrender so tranquil yet alive.. right now …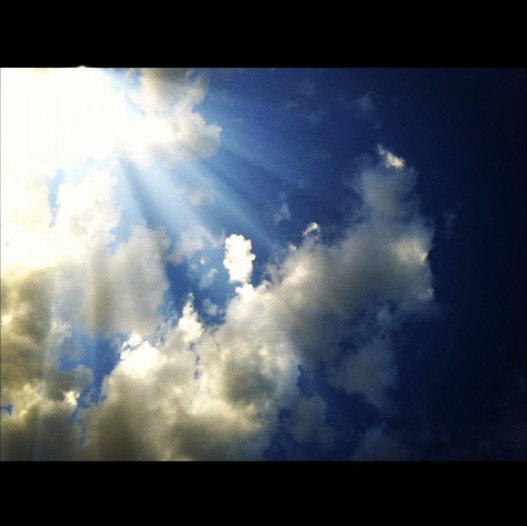 As I eat my warm and vine ripened tomato, with some olives and rye bread dipped in truly amazing olive oil, I pause … and relish this moment consciously … wow .. what richness to have this time to enjoy, to be, to experience, to observe, to explore and all nuances of what living is about, interchanging and yet all one … I love sitting on this porch, hearing the birds sing, the wind blowing through the trees nearby… and as I tune in deeper I hear the distant hum of cars.. I feel the warm breeze announcing impending summer .. I smell the scent of honeysuckle wafting in a delicious wave, almost peachy in scent, and love it … what a magical, rich creation. I practise breath awareness and feel the fingers moving across the keyboard of the laptop.. wow .. how much can one perceive in one moment? Is it infinite ? Can we handle it? I know we receive so many thoughts and don't seem to be able to process all, but seem to filter through preferred usual thought pathways …BUT then, new ideas arise, different thoughts .. matching the way we vibrate in each moment, like a magnetic reflection ….
A beautiful youtube for you:
Your eternal joy, by Mooji:
That week, after hanging out with my divine parents, I loved the light so much, and felt so playful, that I decided to wrap a cloth or two around my head, like the kundalini yoga Sikh tradition turban, and to be like a 'teenager' and take some selfies!
It did feel like fun, till someone commented with the idea of me having turned narcissistic … I noticed within seconds the responses of laughing arise in myself and a thought wondering if it's true, and defending 'myself' somewhat and then letting it go, and continuing with the fun …
I am into photography since I was 10 years old, in reverence of nature, lightplay and the wonderful gift of a camera, and being let lose with it! It always fascinated me how we try to capture 'reality' and yet rarely do .. then we creatively modify to express our inner visions … I love that!!! So the camera turned toward my face .. the way it looked so different depending on the angle and light and of course which camera was used, the lenses etc. Just contemplate that! So many ways to be filtered and 'changed' and recreated in a sense … like life itself, nothing is ever the same, and there is so much more going on than meets the eye … always … I love that, and the idea that expanded consciousness broadens and enriches the depth of perception …
Back to the photo .. and allow me to add my daughter's picture of herself made up as a Malamute Husky for a halloween party recently…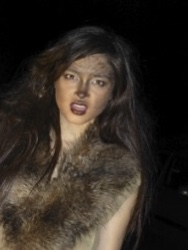 Well just the infinite reflection on how this image came about is enough … why that moment, that expression, that lighting? What made it arise as such .. millions of factors lead to that very moment .. in fact infinite factors … and by the time we perceive it, it has passed and shifted already.. so fast we cannot quite comprehend the fraction of a second in which it occurred … do we realise .. the magnitude …? The amazingness .. the preciousness .. the swiftness … the .. the ..
I am simply left in gratitude … and bliss … This entry was posted in yogi blog infinity consciousness kundalini on November 19, 2013
Infinity at its best … the ocean so deep and mysterious… so fierce and calm, so smooth and rough .. rising and falling .. coming and going … and NEVER the same.. never a 'true repeat' … ever changing is the movement, the patterns the particular grains of sand, animal or plant matter carries with it, dancing with the swirling and streaming of the ocean's current … It is a beautiful contemplation as it connects us to our own inner patterns and waves of the in and out breath, our lives as a divine rhythm, balancing itself always … subtly ever changing in quality and experience .. sometimes there is awareness of the breath, other times not .. sometimes the entire upper body is involved in the breath, other times there is shallow gentle breathing … prana moving … everything has its purpose and connection to the way we see life and move through life… like an eternal ocean of movement within and without, creating new experiences, uniquely moment by moment … So what is the message? Again this could be an endless movement in perception … impossible to compare .. we may try … could it be to experience our flexibility or stiffness, feeling free or trapped, resisting and flowing and the grades of subtlety in between each arbitrary 'measure'? …what about our ever changing nature and hence in contrast, the part of us that is ever constant ~ the awareness or consciousness itself …what is it that you consider ever changing about you (body, mind, emotion)… what is it that you consider constant? … let us simply drop into this field of experiencing now, as it arises within us, honouring whatever it is that is our unique experience … in that we may experience the ebb and flow of deep peace, acceptance in contrast to resistance and turmoil … dropping into it or not, is not something to judge, it is an experience of infinite subtlety … enjoy the ride or dance we call life; surfing the waves, or diving under water…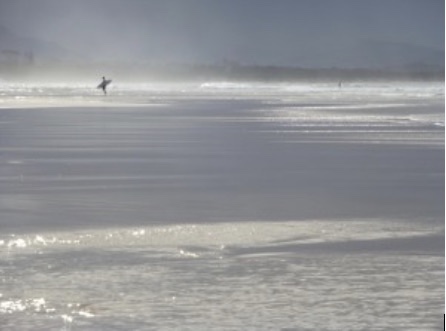 We are so lucky and blessed (whatever term you prefer) to be able to sit under trees .. their energy is always totally supportive, gentle, soothing, serene and glorious!! I find that no matter what, there is incredible beauty near and under trees .. the deep perfection of life is felt there (for me) and that is like a fantastic re-set button for my being. Sometimes we can get tangled up in all the responsibilities we have, often countless ones; things to get done by a certain time, emotions to face, decisions to make, places to go to whether we are in the mood or not .. once we re-set under a tree, and do some yogic breathing: deep breath in, deeeeep exhale, for a minute even; our perspective changes to one of our natural joy, completeness in that moment and huge gratitude for being alive! What a gift … in the above image which I took two days ago, there was the most wonderful scent of drying leaves and freshly cut grass… the sky was blue filled with some white fluffy clouds .. I had just ridden my bike to this little cosy space, to have lunch with my divine companion and it was so great! If you ever rode your bike as a child, remember the feeling of amazing freedom, and the joy of the wind in your face and hair? Such simple but complete pleasures of being alive! I can only feel grateful!!!! Even now, as I ride my bike here and there, I fee it each time, and wonder why I don't ride every day!
If you used to enjoy such tings as a child, see if you can still find that inner child and ride your bike, sit under your favourite tree and just be .. be with all that is .. the body supported by the earth below, the air so naturally taken in and out by the body, watching the breath .. watching leaves gently dancing down as they drop in divine timung from their majestic origin or the tree … the movement so unique, the dance so selfless and a message you may connect to your own unique dance …
We have such freedom and gifts here in Australia and in many other countries of the world .. beauty is of course in every patch of the amazing planet, it is usually the actions performed upon it that change that …
Let's just breathe right now, deeply into our infinite-possibility-life! Just to sit here and read.. to contemplate or dream freely .. what a gift! To creatively paint our now!
Keep shining !!! Namaste Sabine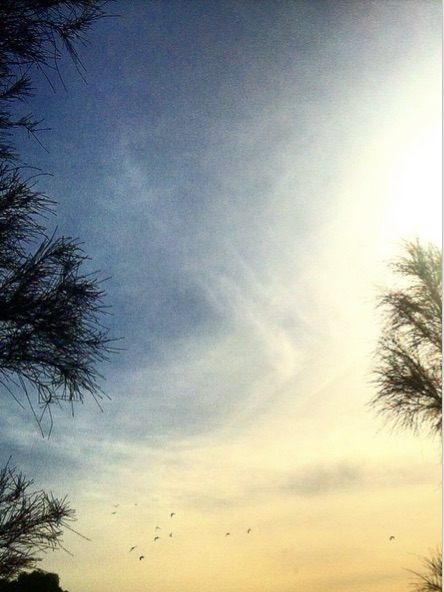 This entry was posted in yogi blog infinity consciousness kundalini on July 4, 2013.
Incredible! I set up this blog full of passion, as it was on my mind since years to finally do this .. then I got utterly bogged down up to my eyeballs! I was just clearing the house as I set this blog up. Setting up this blog was a nice break!
Well my daughter Shanti , who turned 17 today is doing her year12 and I decided to give her her own room to help her focus in this intense time of much study. So this meant my youngest daughter moved from her room to another room (which had my stuff in it and all sorts, we called it te play/relaxation/guest room)… so I had to sort through her stuff and make room by sorting through my stuff .. all of which is awesome and really powerful in creating space and openness in not just the house but in our inner realms (mind) too .. well it was a MASSIVE job and still is not quite done .. almost though!!!
I had to clear the shed/garage to make room for things and sort through ancient funny things there .. we got new cupboards, that were more effective, taller and just felt ten fold better .. others were moved somewhere else, furniture shuffled .. the kitchen was involved too .. it just became like a big haircut, you can't just do half of it! A perfect example of how everything is always connected and the ripple effect .. I love it!!! This clearing got into the entire laundry and to my three kids and my clothes too .. yes HUGE! (I hadn't sorted tings out in a big way, since having my last baby, plus years later the divorce (2 years ago), becoming a single mum , and setting up my own business .. )
It felt awesome, triggered many memories of course, stirred up my love and attachment blended in and my restricted ability to let go of any of my children's forms of art : from playdough sculptures, easter bunny baskets, notes, canvases, fabric creations, the cutest practices of learning to write and draw.. awwwww .. it is all adorable and I think that the kids will love to look back on those cutie pie things they made .. they already do when I show them these treasures! Sooooo I ended up getting a lot of those sealable plastic containers and kept much of it .. pretty much all of it .. nooo noo nooo don;t get me wrong, I did throw stuff away, but mostly my stuff .. there was a trailer load to go to the rubbish and another to go to charity It was awesome!!!!
Anyway .. time and the illusion it is is definitely strongly enhanced when you look at such huge jumps in eras with kids in particular! I certainly relished each and every hour I had with them from the beginning .. truly! Somehow that was inborn in me and I knew how precious time was, especially with your 'own' children .. so i lapped it up and still it seems just too fast .. full of colourful beautiful memories and yet something about it was too fast for my preference ..
I wonder if I could have enjoyed even more .. is it possible to look back upon things and feel it went slowly, when it was so much joy? Was I not present enough? I know i was very present .. I was acutely aware of it .. wrote in my diaries about it and felt astonished that anyone may not realise it .. perhaps I have been waiting for lifetimes to have children? That would explain everything ;)..
So the eternal changes .. kids growing up, changing continuously in such an obvious way and yet a certain signature remains .. an essence is unchanged .. love! .. the yogic practise is awesome .. you just can't escape the facts and delusion of permanence can't embed in your mind.. I can never put into words to express how grateful I am every single day to be their Mum and to be alive .. to experience 'this'.. I have learnt to let go in a healthy way too, to be the observer and yet the ever ready nurturer when required ..
I am so happy to be able to write this blog .. not really sure if anyone will ever read it, it is more my joy expressing itself, unconditionally .. no outcome grasped towards .. maybe my children will enjoy tis someday .. like a little novel ..
You can't just tell your friends every time you feel like you'll explode in bliss to watch and love your kids, about the way you experience and adore them, not just when they are cute, cuddly, funny or profund, deep or quirky, but also when you watch them encounter life and it's seeming choices .. their unique viewpoints and discoveries, the alchemy of life itself plus them .. ahhh …. :-)))))
Children.. Motherhood.. Yoga.. Reflections .. Gratitude.. Bliss .. Changes
xxxxxxxxxx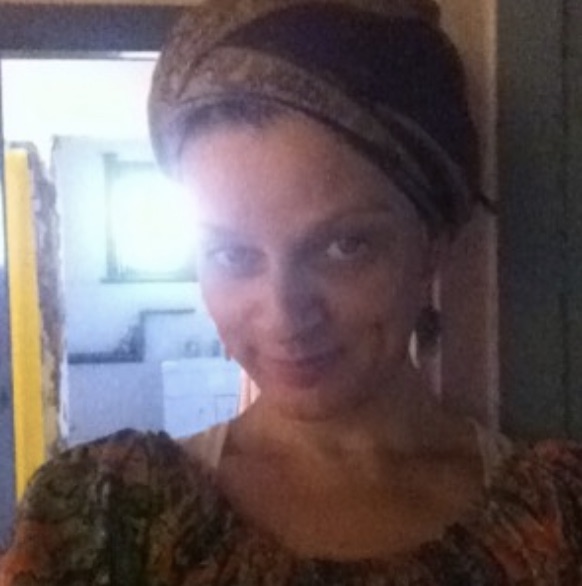 This entry was posted in yogi blog infinity consciousness kundalini on April 27, 2013.
This is it!!!! I am excited! Not just because this is my first real blog (are there unreal ones? Sort of .. on my website I have been posting my newsletters under Sabine's blog.. once a week. The website is www.kundalinistudio.com.au … anyway ..). I am really excited cause I just set up this blog by myself, including chosing the domain name, plus webhosting! I usually consider "internetting" one of my less developed, needing to improve skills! This is one big leap for me! Last year I learnt I could manage my own website, well the adding of info part .. this IS amazing!!!!!! I look forward to sharing my passion here about discussing and sharing and inspiring us all to be our highest potential, the yogic way! I am a kundalini yoga teacher, scientist, mum, photographer, nature and life lover full of bursting gratitude for each day!!!!
Now for the rest of the creative stuff.. choosing a theme! Oh what joy! Of course nobody knows about this blog as yet, so I truly am having fun monologuing! I can imagine that has to be part of the whole blogging thing .. living with the joy of pure sharing, it is a gift to write down one's thoughts after all! Just THAT in itself is rewarding!!!! Hahaha ..
Until soon again!!!! Namaste ..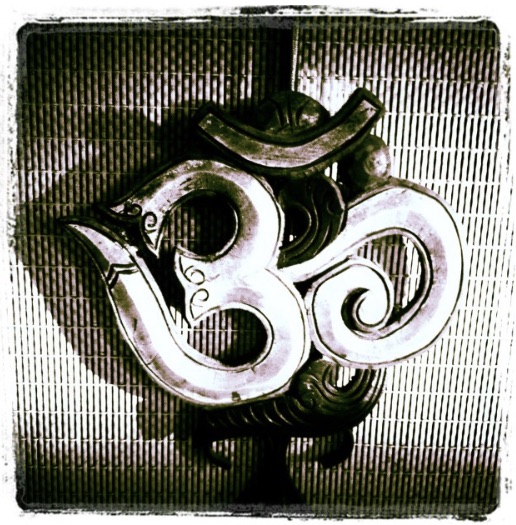 This entry was posted in yogi blog infinity consciousness kundalini on March 7, 2013.