QR Checkin – KNOW YOUR RIGHTS – Australia
With new "COVID" directives issued by the State Government being updated all the time, here's some vital information to keep everyone in the community fully empowered and fully informed. As they say, knowledge is power!
As a business owner, please know it's your duty to protect consumer rights, NOT act as enforcers of the rules or directives of the "State Government", which can change on a daily basis.  Please see the attached flyer below.  At the bottom of the page are all the links.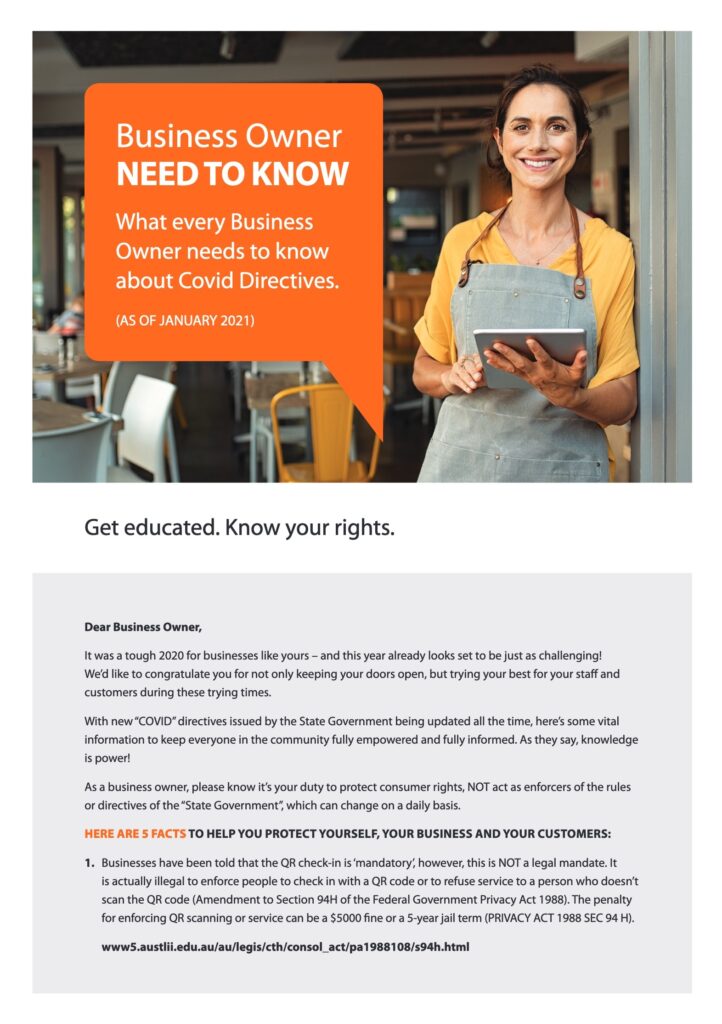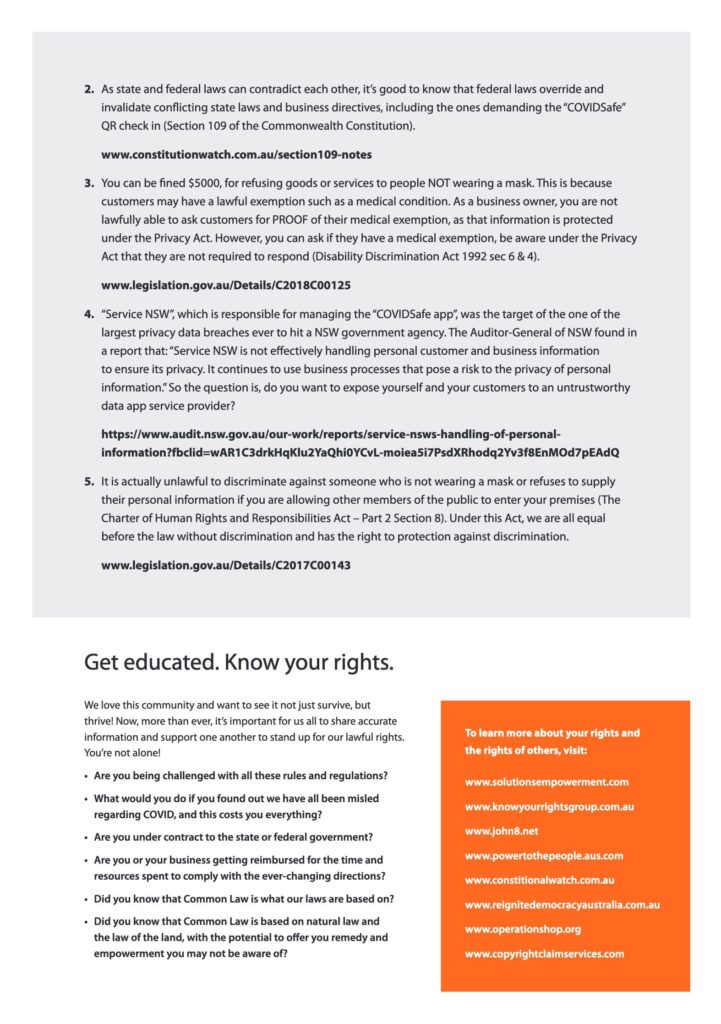 Links – Know your Rights
Federal Government Privacy Act
https://www5.austlii.edu.au/au/legis/cth/consol_act/pa1988108/s94h.html
Federal Laws override State Laws
https://www.constitutionwatch.com.au/section109-notes
You can be fined $5000, for refusing goods or services to people NOT wearing a mask.
https://www.legislation.gov.au/Details/C2018C001254
Exposing yourself & customers to untrustworthy data app service provider
https://www.audit.nsw.gov.au/our-work/reports/service-nsws-handling-of-personal- information
Unlawful to discriminate against someone who is not wearing a mask or refuses to supply their personal information if you are allowing other members of the public to enter your premises
https://www.legislation.gov.au/Details/C2017C00143